Men's Team
1
Man City v Tottenham: TV info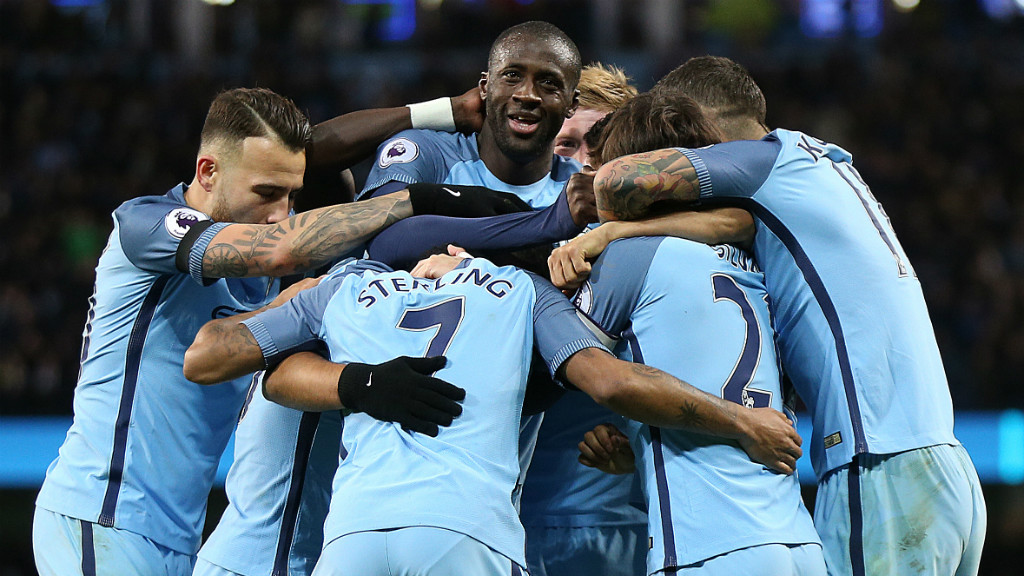 TOGETHER: City will look to repair damaged pride v Spurs
Find out when and where Manchester City v Spurs is being shown on television around the world.
The game, which kicks off at 5.30pm this Saturday GMT, will be televised live on BT Sport in the UK.
City will look to bounce back from last weekend's 4-0 to Everton by taking the wind out of Spurs' sails at the Etihad.
Take a look at where the Spurs game is being broadcast around the world in the guide below, courtesy of livesoccertv.com
Algeria

Angola

Anguilla

Antigua and Barbuda

Argentina

Australia

Austria

Bahamas

Bahrain

Barbados

Benin

Bermuda

Botswana

Brazil

British Virgin Islands

Bulgaria

Burkina Faso

Burundi

Cameroon

Canada

Sportsnet World Now,Sportsnet Pacific,Sportsnet Ontario,Sportsnet East,Sportsnet West

Cape Verde

Cayman Islands

Central African Republic

Chad

China

Colombia

Comoros

Congo

Congo DR

Costa Rica

Cote D'Ivoire

Croatia

Czech Republic

Denmark

Djibouti

Dominican Republic

Egypt

El Salvador

Equatorial Guinea

Eritrea

Ethiopia

Finland

Gabon

Gambia

Germany

Ghana

Greece

Grenada

Guatemala

Guinea

Guinea-Bissau

Honduras

Indonesia

International

Iran

Iraq

Ireland

Israel

Italy

Jamaica

Japan

Jordan

Kenya

Kuwait

Lebanon

Lesotho

Liberia

Libya

Macau

Madagascar

Malawi

Mali

Malta

Mauritania

Mauritius

Mexico

Mongolia

Montserrat

Morocco

Mozambique

Namibia

New Zealand

Nicaragua

Niger

Nigeria

Oman

Palestinian Territory

Panama

Philippines

Poland

Portugal

Qatar

Rwanda

Saint Kitts and Nevis

Saint Lucia

Saint Vincent and the Grenadines

Sao Tome And Principe

Saudi Arabia

Senegal

Seychelles

Sierra Leone

Slovakia

Slovenia

Somalia

South Africa

South Sudan

Sudan

Swaziland

Sweden

Switzerland

Syria

Tanzania

Togo

Trinidad and Tobago

Tunisia

Turkey

Turks and Caicos Islands

Uganda

Ukraine

United Arab Emirates

United Kingdom

BBC Radio Manchester,BT Sport 1,BT Sport 4K UHD,BT Sport Live Streaming

United States

SiriusXM FC,NBC UNIVERSO NOW,NBC UNIVERSO,NBC Sports Live,Telemundo Deportes En Vivo

Venezuela

Yemen

Zambia

Zimbabwe