First Team News
1
Gabriel Jesus: Gurdiola call vital to City move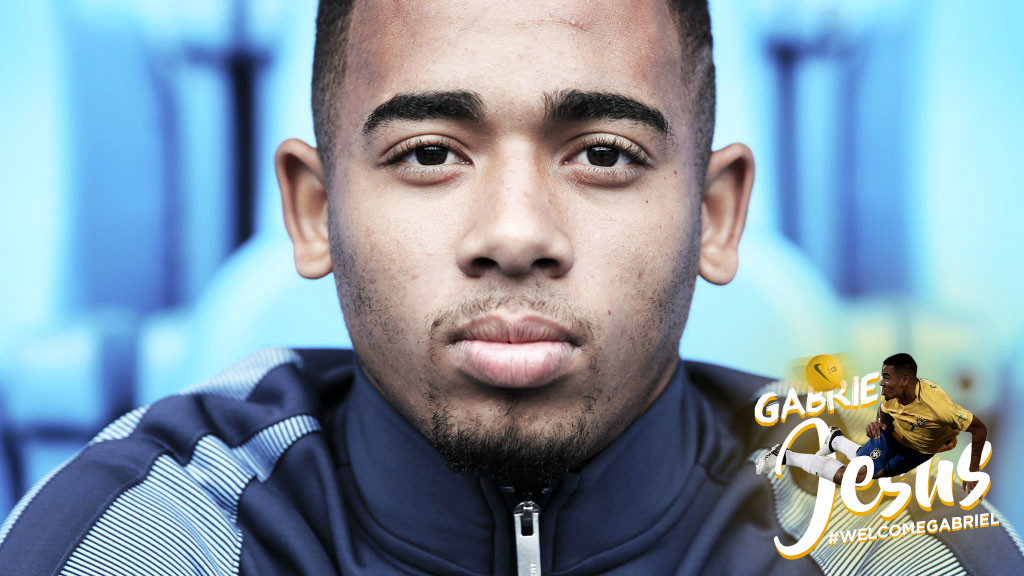 STYLE: Having been likened to many of the great Brazilian attacking talents of the last decade including Neymar and Robinho, Jesus has really gripped the imagination of the Brazilian public
Gabriel Jesus says Pep Guardiola played a key role in his decision to join Manchester City.
The Brazilian was chased by a number of major European clubs this summer but opted to join City after a phone call from Guardiola outlining where he felt the 19-year-old would fit into his plans.
It was that personal touch from a highly-respected figure in the game that helped sway the transfer in City's favour.
"Apart from the grandeur of the club, which is massive, with a long history, it's a club that always competes for the title in the competitions it enters, so that was an important factor," Jesus said.
"And because of the manager, Guardiola, and the squad.
"He was the only manager who called me, Guardiola, so I was very pleased, given the manager he is and everything he's done, his intelligence.
"So my desire is to work with him and learn more from him every day, as well as from the other players in the squad.
"He said he'd really like me to come, that I'd help the club a lot, my teammates, so I was very pleased, and from that point I chose Manchester.
"I got it into my head that I was coming here to help and learn a lot."
Jesus's rise to prominence over the past year has been impressive. In 2016, the 19-year-old became a regular in the Brazil side having helped the under-23s to Olympic Gold, before going on to lead Palmeiras to their first league title in 22 years.
His dedication to the game has played a huge part in him becoming one of the most sought-after young footballers in the world – and he sees the same obsessive nature in Guardiola.
"One thing I've noticed is that, like me, he's mad about football," he said. "He lives football 24 hours a day, and I'm like that too.
"When I'm not playing, I'm watching, or playing a video game, doing something linked to football, so I think this is very important, that I'm the same as him, and I hope to learn.
"As I said, I've come here to learn, I'm going to give my all to learn more and more from him and my teammates."
Buy Gabriel Jesus' No. 33 shirt from the CityStore now!