First Team News
1
Pep: Stones will handle Goodison return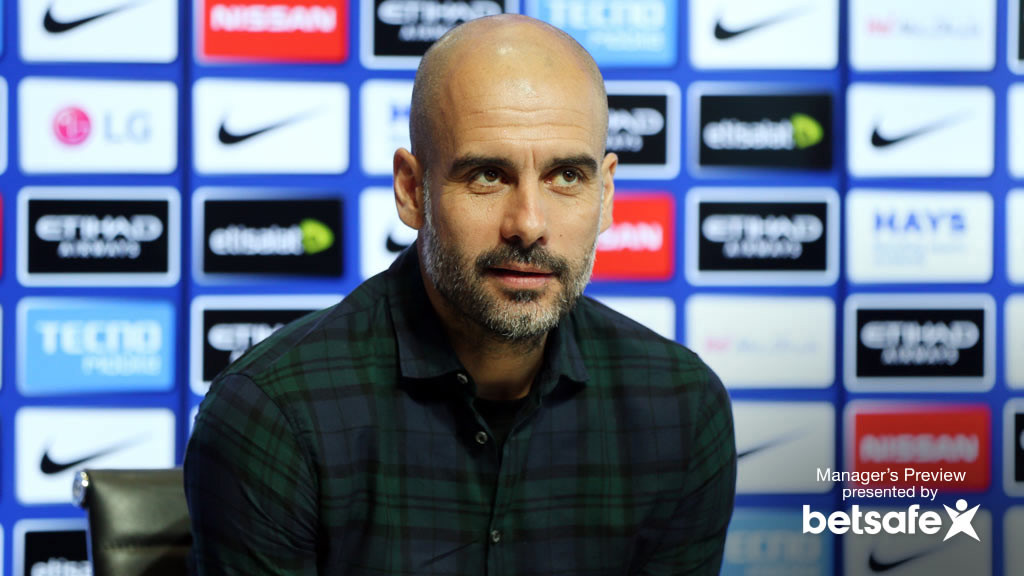 Pep Guardiola
Pep Guardiola says he has every confidence John Stones will not be fazed by his first return to Goodison Park.
The 22-year-old left Everton in the summer after three-and-a-half years with the Toffees, making 95 appearances.
Now the young England star returns to Merseyside in a lighter shade of blue but his manager says he will handle the occasion.
"He is strong enough, I don't have doubts," said Pep. "He is young and this is the first time he's experienced this situation.
"I think when all former players go back to their old clubs they want to show how good they are.
"They don't have regrets, complaints, completely the opposite. Stones is in this moment is because Everton had a lot of influence in his performance.
"I've said many times that he's a young player who has lots of time to reach his full potential. We are here to help him reach the high level we're sure he has.
"If you give them time and space they play good football but they also have Romelu Lukaku so that helps them play more direct.
"Ronald Koeman is well adapted to English football so this will be a hard game."