First Team News
1
Clive Wilson expecting strong Man City finish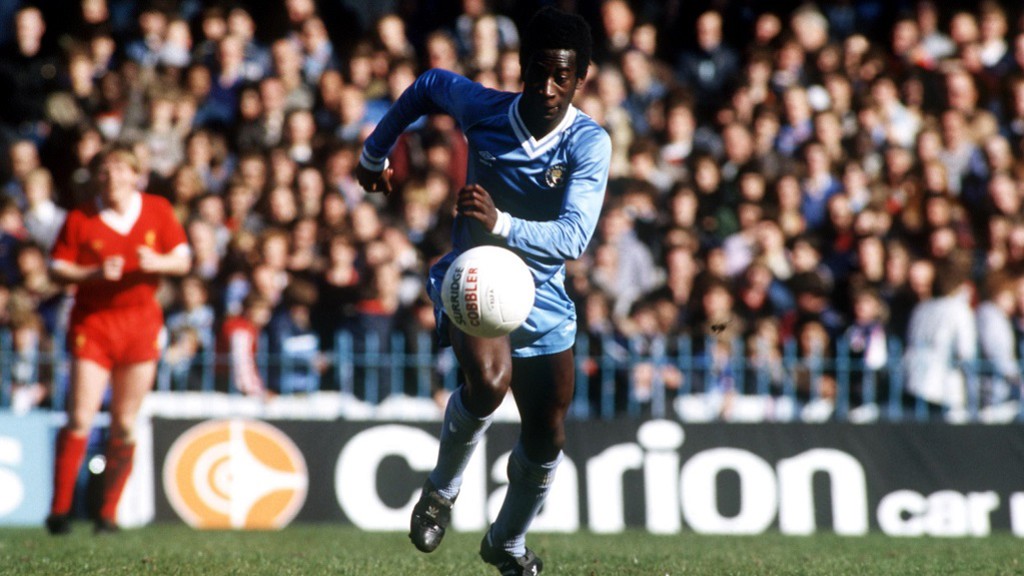 CLIVE WILSON: 'City will finish strongly'
Former City defender Clive Wilson is expecting the Blues to make up ground on leaders Chelsea as the season progresses.
Manchester-born Wilson, who progressed through the youth ranks to play 121 times for his hometown club between 1979 and 1987, was a firm crowd favourite at Maine Road before he was sold to Chelsea to finance City's purchase of Paul Stewart.
He played in midfield and a left-back and after three years at Stamford Bridge he enjoyed five years with QPR and a further four seasons with Tottenham.
He made close to 500 career appearances before winding a 21-year career up with Cambridge United in 2000.
Wilson stills returns to Manchester regularly and occasionally takes in a game at the Etihad where his brother Eugene still has a season ticket.
A guest at City Square last weekend, Wilson was impressed by what he saw as the Blues and Spurs shared a 2-2 draw.
"I hope City can use the performance against Spurs as a springboard for the rest of the season," he said.
"The Club's expectations are higher than the current position of fifth and I don't think anyone expected City to be outside the top four going into February and certainly not 12 points behind Chelsea.
"With the squad City have got I think the gap should be a lot less and I think it will gradually close over the next few months.
"It's funny the way this season has panned out. City's run came to an end against Spurs; then Spurs ended Chelsea's winning run and now City have ended Tottenham's winning run!
"Though we've been conceding too many goals of late, at the start of the season it didn't matter as much because the goals were going in and even if we did concede, you always fancied us to score more.
"The defending only becomes an issue if you're not scoring enough goals so that's why I think the focus has been on our defenders more than perhaps it would have been.
"The more you attack the less you defend but when that doesn't happen, you have to be able to win games 1-0 as Chelsea have done, especially at the start of the season – but that hasn't been the case and that's why Chelsea have pulled clear this season.
"But I think we'll finish strongly and we'll just have to see where that takes us."