Men's Team
1
Man City fixture udpate: April TV dates confirmed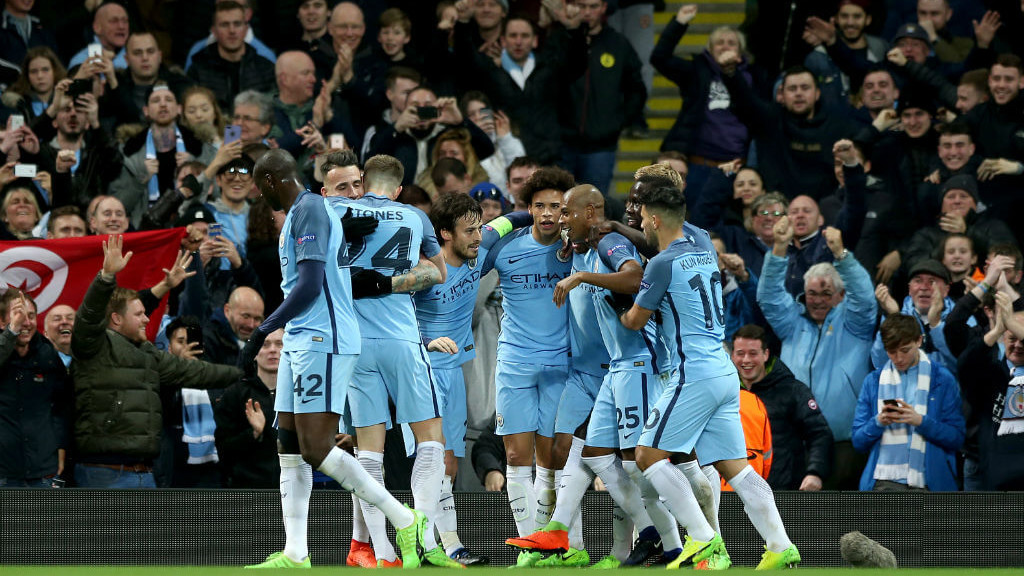 WHAT A NIGHT: City players and fans celebrate
Four Manchester City matches have been selected for TV in April.
The game at Arsenal will now take place on Sunday 2 April, kick-off 4pm (Sky Sports).
The midweek trip to Chelsea will now be shown on BT Sport, with a slightly later kick-off time of 8pm on Wednesday 5 April.
The game at Southampton on Saturday 15 April will kick-off at the later time of 5.30pm (BT Sport).
Finally City's home game against West Brom will kick-off at 12.30pm on Saturday 22 April.
Explore all our content ahead of the Huddersfield FA Cup replay here