Men's Team
1
Diaz: There's more to come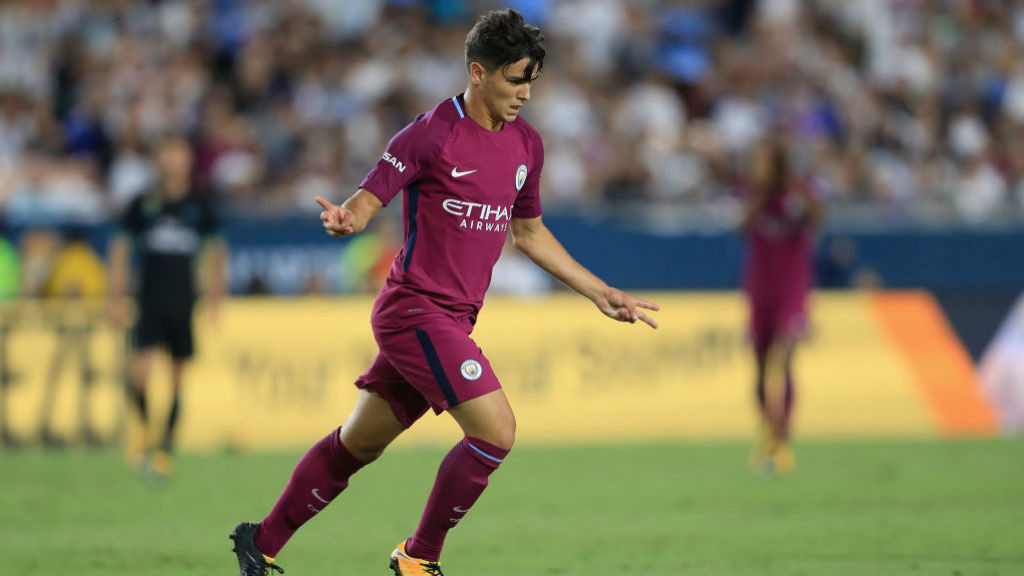 DAZZLING DIAZ: Brahim wants to kick on and force his way into Pep Guardiola's first XI
Brahim Diaz is delighted with his pre-season form – but says there plenty more to come.
The 18-year-old Spanish midfielder was included in Manchester City's senior squad that travelled to the US this summer, and he impressed with eye-catching displays in the wins over Real Madrid and Tottenham, scoring in both games.
He followed that up with a fine cameo as a second-half substitute against West Ham in Iceland last week that underlined his growing potential.
It's been a whirlwind few weeks for Diaz - and with the Premier League opener against Brighton just days away, he says he wants to stake a claim for a place in Pep Guardiola's squad on a regular basis.
"I feel really good," he said. "The team has performed really well this pre-season. We look very strong.
"I want to thank everyone – the fans and everyone at the Club – about the messages I've received.
"The team is all good. I am really happy to be here and playing with City.
"To play with this team is really easy because they make it really easy.
"We have got a lot of good players. They can see you when you move; they will play one-twos.
"I just want to keep going, training hard, get a chance soon and show what I can do. Let's see.
"I'm very pleased but there's more to come."
Diaz's ability to go past players and pick a killer pass has drawn comparisons with fellow Blues midfielder David Silva, arguably the Club's greatest-ever player.
And the two have struck up a close friendship, with Silva, 31, taking Diaz under his wing and guiding his progress.
Diaz says he couldn't have a better person to help him.
"David is a special player," he said. "As a person, but as a player as well, he is special for me.
"He helped me a lot. I am always asking him things about professional football, where can I move on the pitch…everything.
"He is so good because he was born like that. He's been a really special player for City and whenever he goes he will be remembered because he is such a special player."