Men's Team
1
Pep chasing Wembley treble…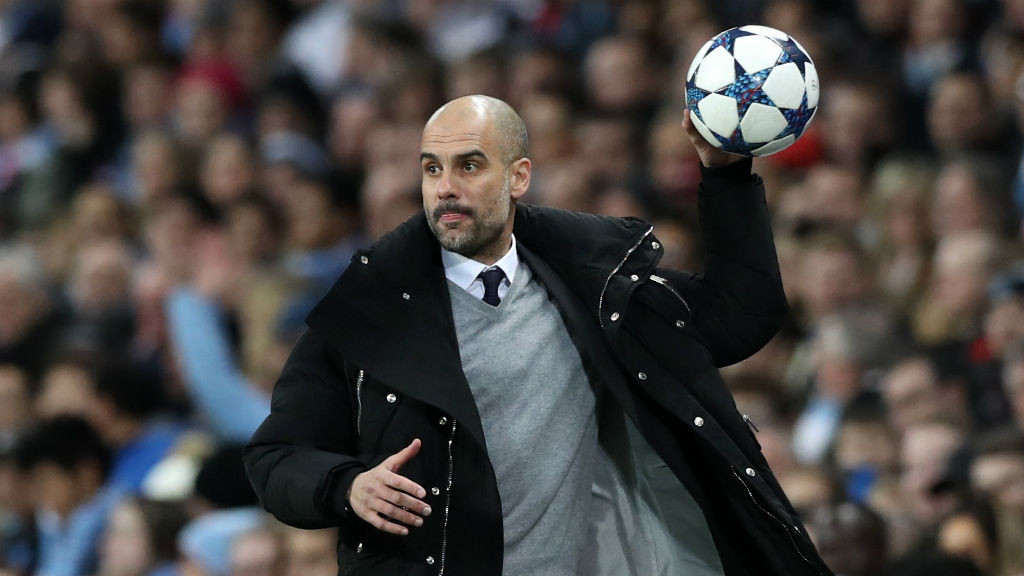 PEP: Keen to keep 100% Wembley record
Pep Guardiola has a perfect record at Wembley, with two victories to date, one as a player and one as a manager.
The City boss was an integral part of Johan Cruyff's Barcelona side that made it to the 1991/92 European Cup final (as it was then known) and the Catalan wore the No.10 shirt for Barca who were chasing their first success in the competition.
Facing Italian side Sampdoria, it was a game that would feature several future Premier League managers with Pep Guardiola, Michael Laudrup and Ronald Koeman among Barca's starting XI.
Wearing the No.10 shirt for the Italians was Roberto Mancini, who was also captain for the Wembley showdown.
Played on 20 May 1992, it proved to be a tense 90 minutes with neither side managing to find the net in front of the 70,827 Wembley crowd.
The game seemed to be heading to a penalty shoot-out when Koeman finally managed to break the deadlock on 112 minutes with a typically thumping ree-kick – the goal that would win the game and crown Barca European champions for the first time.
For the 21-year-old Guardiola, it was a wonderful way to cap his first full campaign in Barca's starting XI and under the guidance of his mentor Cruyff, it was to be one of the young midfielder's career highlights.
With his playing career stretching for a further 14 years, Pep then turned to coaching, accepting the position of Barcelona B boss in 2007 where he quickly gained a reputation for being one of the brightest young managers in Spain.
With just 12 months' experience under his belt. Pep then took command of the senior Barcelona side aged only 36.
It would be a momentous first season at the boss at the Nou Camp as Pep led Barca to La Liga, Copa del Rey and Champions League triumphs, completing an unforgettable treble, becoming the youngest coach to win the Champions League in the process.
But it wasn't until 2011 that Pep returned to Wembley Stadium for the first time as a manager.
Just as he'd faced in the 2009 final, Barcelona faced Manchester United in the Champions League final, but rather than Rome as the destination, United were now on English soil and tipped by many as favourites to lift the trophy.
However, facing a Barca side that included Yaya Toure, Lionel Messi, Thierry Henry and Andres Iniesta, the Catalans proved too strong for Sir Alex Ferguson's side, with goals from Samuel Eto'o and Messi sealing a 2-0 win.
So, two games played, one as a manager, one as a player – history created and two Champions League titles – it's safe to say that Wembley Stadium holds plenty of happy memories for Pep.
Can he add another happy memory against Arsenal and Sunday…?