Men's Team
1
David Silva: In the eyes of the world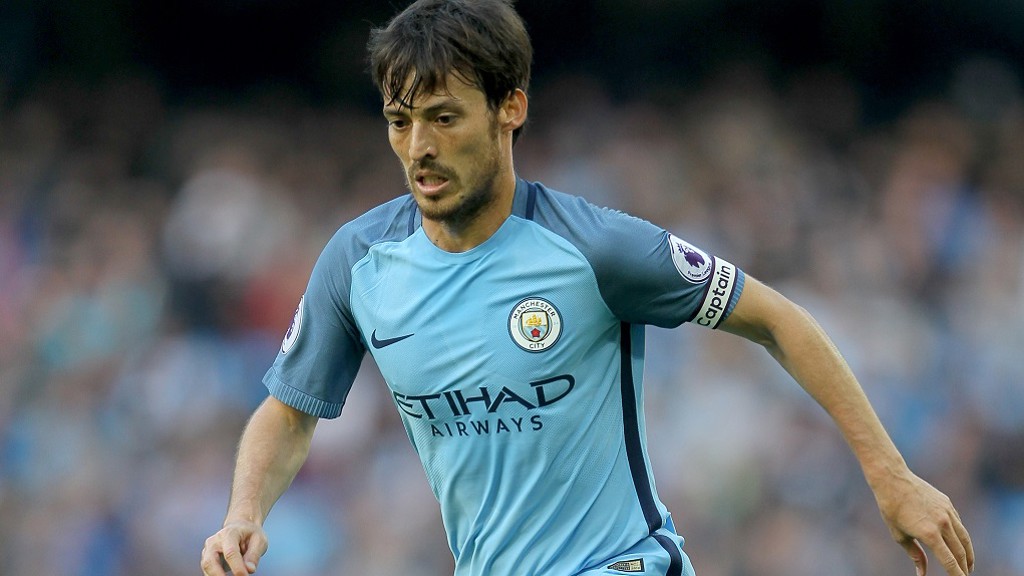 SILVA SERVICE: Brilliant display from the skipper
David Silva has become a Manchester City legend since arriving at the club in 2010 but what does the rest of the world think of him?
The Spaniard has racked up 300 appearances in almost seven years in a City shirt and won two Premier League titles, two League Cups and an FA Cup in his time.
Not just a collection of trophies, Silva's career has also seen him garner the respect of many of the major voices in the game.
Gareth Barry
"I loved playing with David Silva at City. When I received the ball, every time I looked up he seemed to be acres of space that you could find him in."
Carlos Tevez (in 2011)
"David Silva is the best signing we have made. He is the type of player who can win you the game. He can provide you with the sort of pass that puts you through one and one with the goalkeeper. He is one of the best players in the squad. He has freshened up the team and brought a new dimension to it."
Frank Lampard
"I'd put him right in the top bracket of the best players I've played with in my career. I've been fortunate enough to play alongside players like Gianfranco Zola, Arjen Robben and Eden Hazard among others and he's completely up there with the best.
"From the moment I arrived and started training with him in pre-season I could better appreciate his weight of pass, movement, and his touch and he could play in any team in the world."
Roberto Mancini (in 2010)
"If he had gone to Barca two years ago, everyone would be saying he's one of the best players in the world—and he is one of the best players in the world. I think he's the same as Xavi and Andres Iniesta."
Manuel Pellegrini
"Not only for me, it is a gift to see him playing every Sunday for Manchester City."
Vicente Del Bosque
"Silva has used very well the liberty that we gave him and he linked well with the people ahead of him. He has the individual qualities to break open closed up defences."
Thierry Henry
"He for me is the best Manchester City player by a distance. I may shock people when I say that but he always wants to go forward and he wants the ball all the time. I would have loved to have played with him. He's always trying to be in that middle pocket. He will make his team play better."
Jurgen Klopp
"He is a wonderful player, he's everywhere, he's so skilled and he has a wonderful attitude. Even though I don't hear his name too often, I'm pretty sure he has his role and I like his style of play."
Mark Noble
"He's got that experience. He has won things with Spain. He has won cups here and he is like that week in, week out. He is one of the best players on the pitch every time he goes out there. That's what Spain seem to be bringing through these days. Every player that comes over or every player that you see on the telly is a top, top player."