They've had a whistle-stop tour of the UK this week, but it was back to the familiar surroundings of the CFA for Pep Guardiola's squad on Friday, as they prepared for Sunday's trip to White Hart Lane.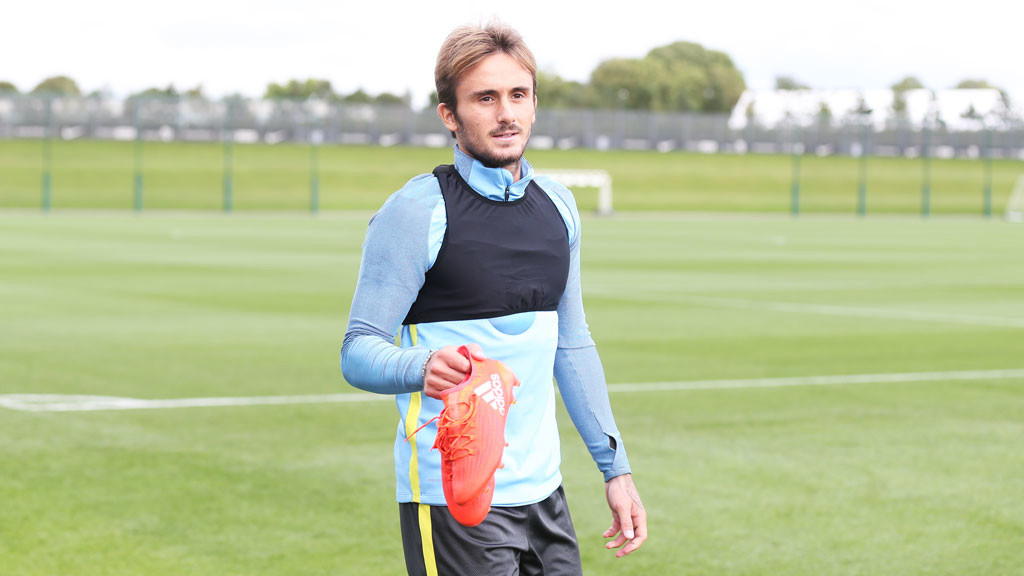 BOOTIFUL: Snapped before the hard work begins.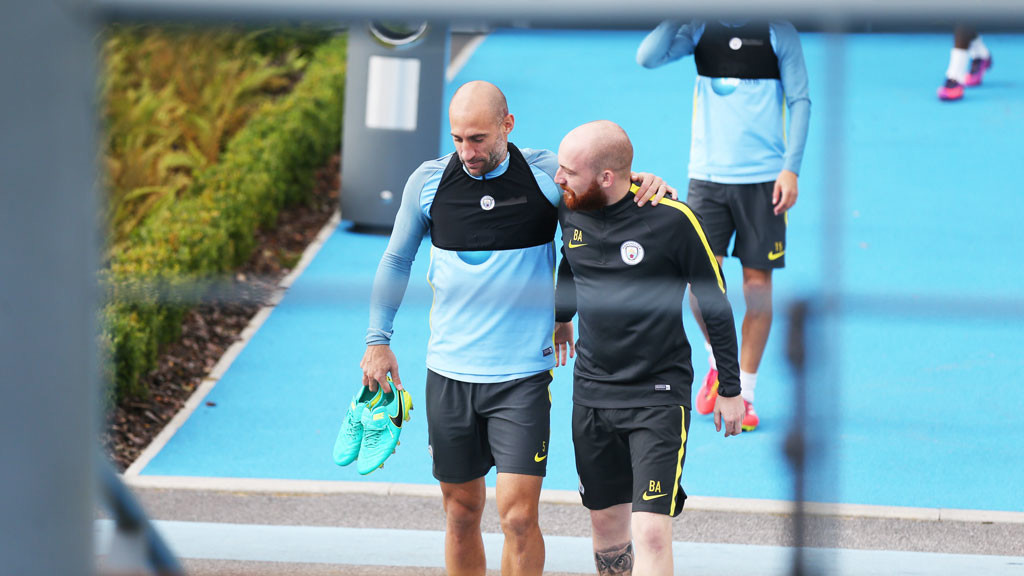 COME HERE: Zaba and kitman Brandon make their way to the pitch.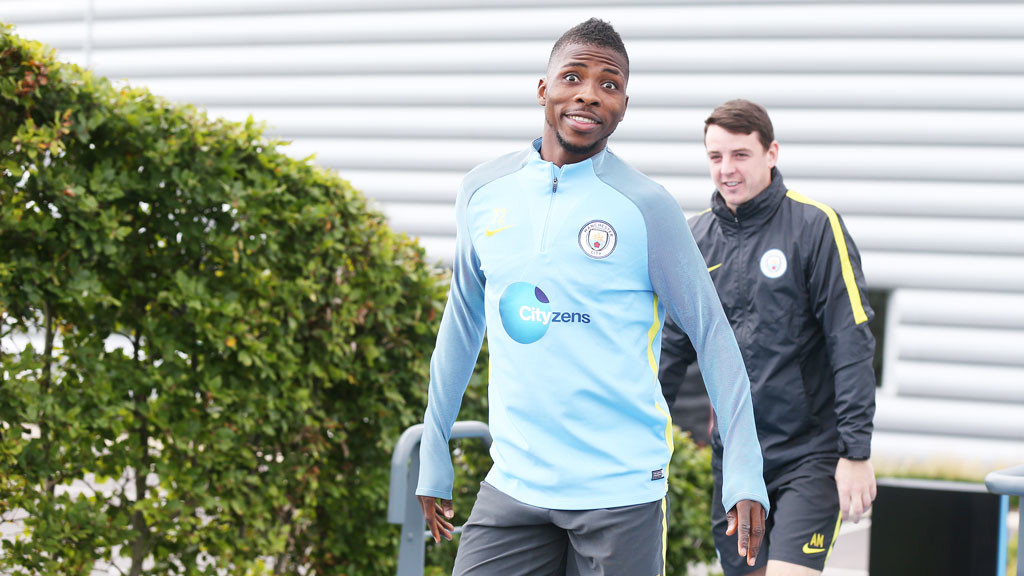 POSTER BOY: We'll add this to the catalogue of brilliant Kelechi poses.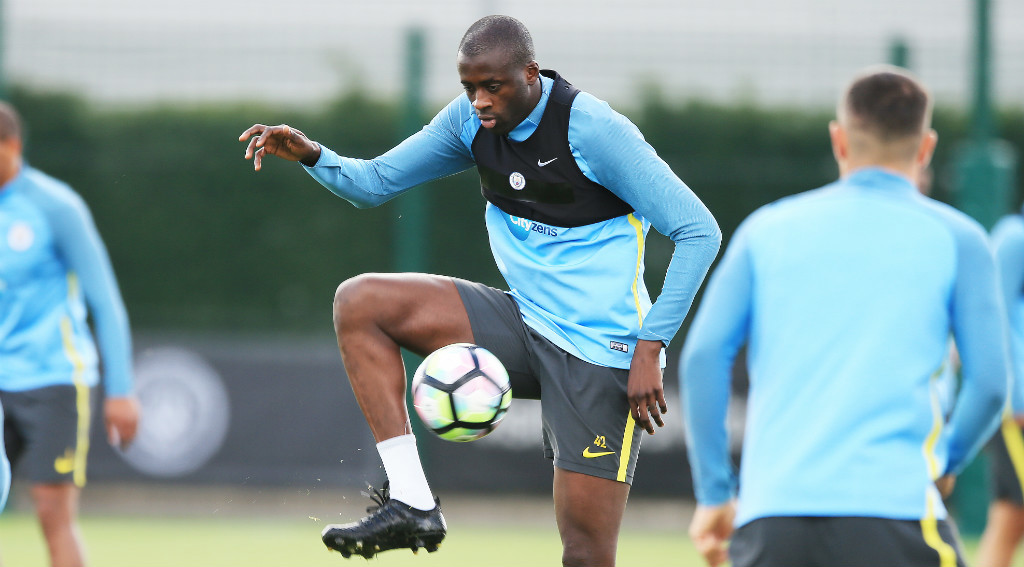 TOUCH: Easy for this man.
GOTCHA: Sergio spots our camera.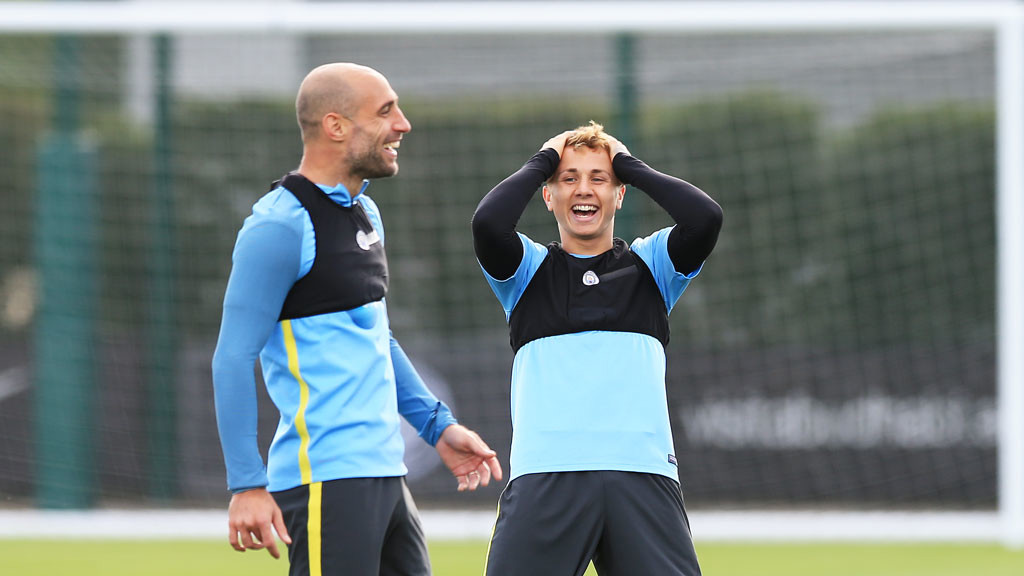 NO WAY: Angelino can't believe it.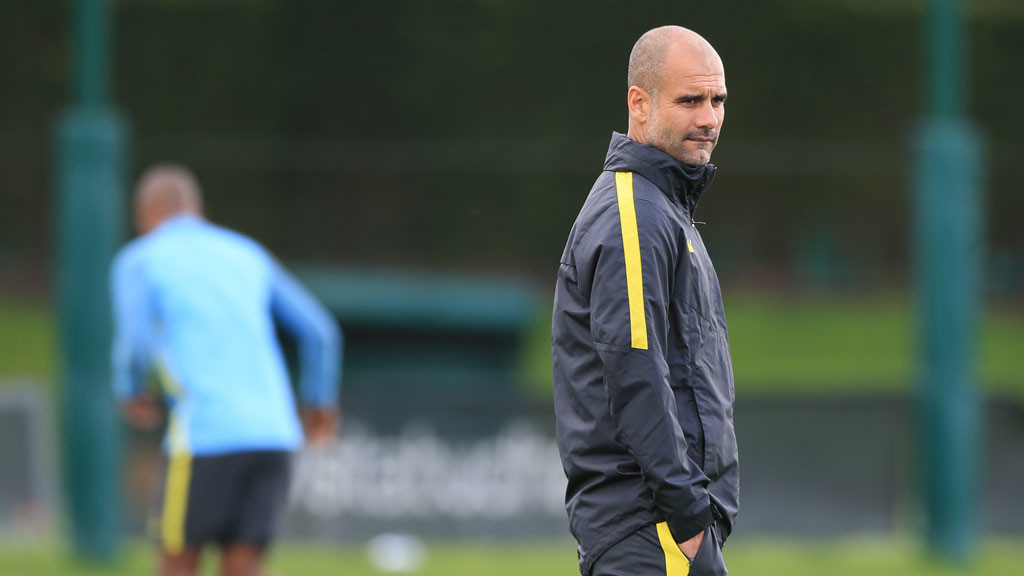 SCHEMING: Completing his final preparations for Spurs.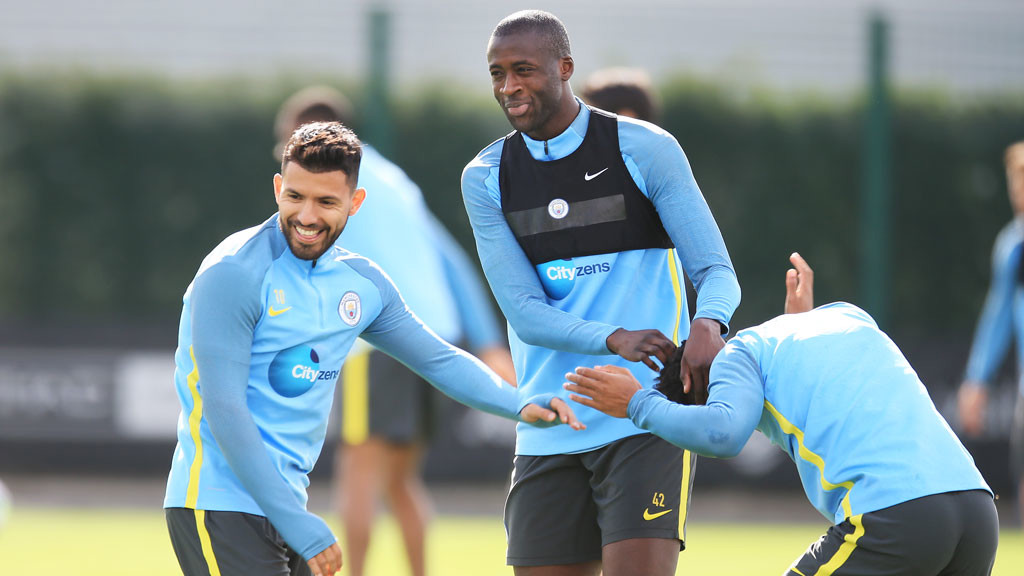 WATCH THE HAIR: Yaya messes with Raheem Sterling's 'do.
TEAMWORK: Rondo-central at CFA today.