First Team News
1
Guardiola: Aguero fit to face Borussia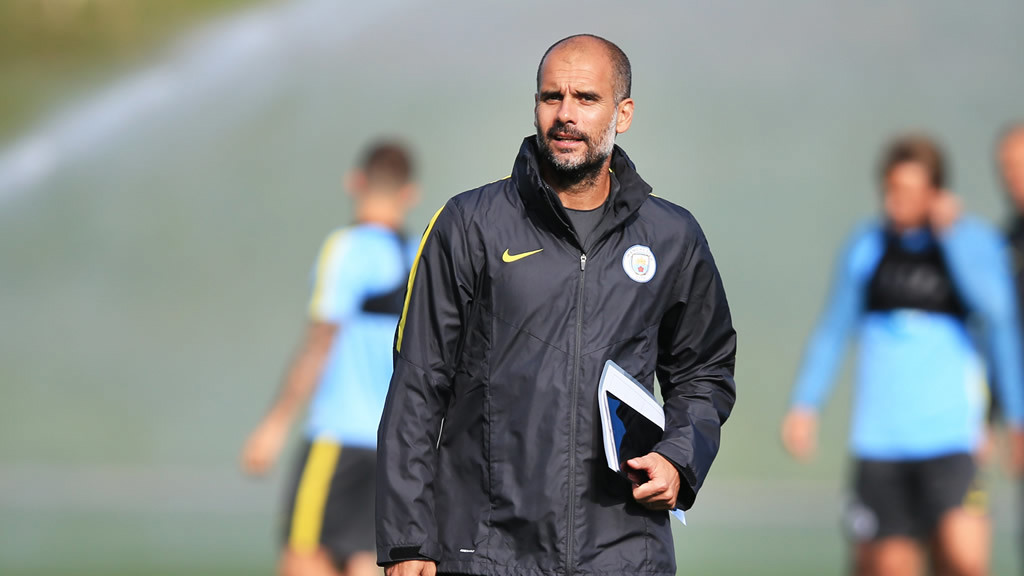 UCL PREVIEW: Pep on Champions League opener
Sergio Aguero is in line to return to the City XI for the Champions League opener against Borussia Monchengladbach on Tuesday night.
The Argentine ace Aguero missed the win over Manchester United through suspension and was also forced to miss his nation's World Cup qualifiers in the last break but Pep Guardiola has confirmed that the City no.10 can play against the Bundesliga side.
Pep also revealed that Ilkay Gundogan and Vincent Kompany are closing in on comebacks.
Guardiola told journalists: "Aguero can play - he was banned, not injured.
"Gundogan every day and every week is much, much better. Vincent is in the same situation - he's training hard. All of the players who didn't face United did hard training and he trained really good.
"They are almost there to help us play the next six games in the next 18 days."
Pep poured cold water on the notion that City dealt Manchester United a significant psychological blow with victory in the derby on Saturday.
The 45-year old preferred to focus on his next assignment against a "really, really good" Borussia Monchengladbach outfit he knows well from his time in Germany.
"We made good things and bad things but it's just three points," Pep said.
"Of course we're happy but we have to improve - it's just three points.
"Borussia are a brave team, a brave coach - one of the best teams in Europe. If we let them play, they have a lot of quality. The draw was difficult for us - of course because of Barcelona but also Monchengladbach.
"They are so, so intelligent. The players in the middle - they are so, so offensive. They receive five players behind our midfield. They counter-attack like a master. Like a German team. They do it well.
"They have a good build-up - Sommer is a goalkeeper who isn't tall but he reads the game. A little bit like we're looking for with short and long passes. They create a good environment for a good way to play. They are a really, really good team."
City reached the Champions League semi-final for the first time last season where they were beaten by eventual champions, Real Madrid.
Guardiola paid tribute to his predecessors for City's progress so far and admitted that his team will have to improve if they are to go even further this time around.
He said: "It was a pleasure to coach Barcelona and Bayern Munich for their history - they're used to reaching semi-finals but City don't have that history.
"Mancini helped us to take the first step and Manuel made a real good job to achieve the semi-finals - he was unlucky to face Barcelona twice as they are the strongest team in the world.
"We are far away from the best we are looking for from this team - to compete with the best teams in Europe and in the Premier League - we have to improve."