Men's Team
1
Pep admits injury concern ahead of Barca test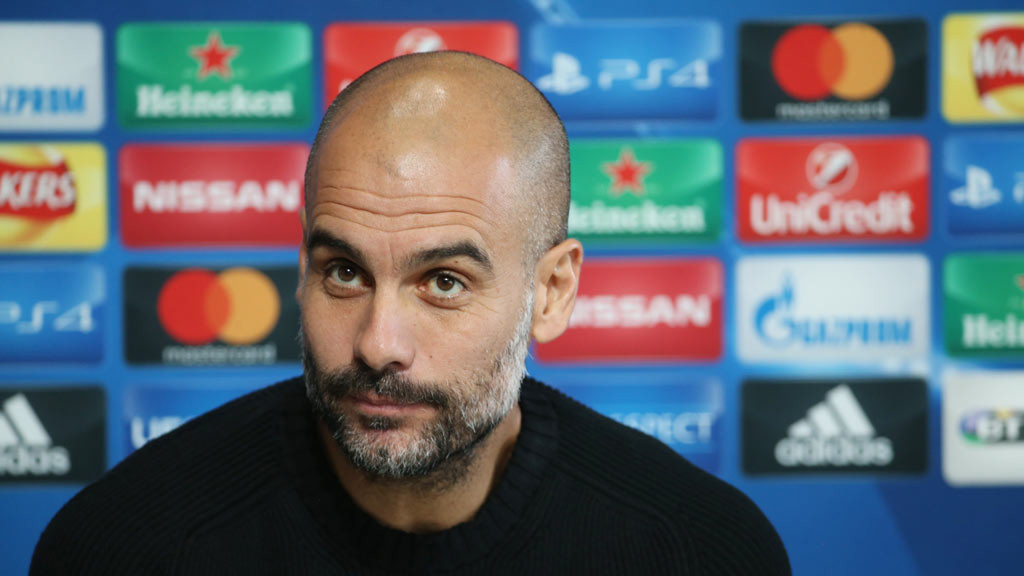 PREPARING FOR BARCA: Pep Guardiola
City manager Pep Guardiola has confirmed that Bacary Sagna and Pablo Zabaleta remain sidelined for Tuesday's visit of Barcelona.
It leaves the Catalan struggling for a recognised right-back, with Fernando, who played there for the first time in a City shirt on Saturday at West Brom, and 19-year-old Pablo Maffeo fighting it out for a place in the back four.
Barcelona have injury problems of their own, with Gerard Pique, Jordi Alba and Andres Iniesta out through injury, while Jeremy Mathieu is suspended after his red card in the game two weeks ago.
Guardiola admitted the right-back situation isn't ideal - but says it's vital they use the experience of the 4-0 defeat at the Camp Nou a fortnight ago to improve this time around.
"We have to think we've not got right-backs," Guardiola said. "We have one who recently played there and one who is 19.
"They have some important players out and we have to learn from the first game."
Guardiola says his side have to be at their best to stand any chance of getting three points against Barcelona.
He spent four years at the Camp Nou as manager, winning an incredible 14 major trophies, including three La Liga titles and two Champions Leagues.
He believes they are the best side in world football – but says he has never doubted City's ability to win games, no matter how tough the opponents.
"We will try," he said. "I have never thought that we can't win a football match and I never will. Even when we lot 4-0. It's difficult and we know we need to play almost perfectly to win - and if not, we will congratulate them and move on.
"Maybe we are going to change the way we press, our build up, control. I would like to play in good level for 90 minutes."
City sit second in Group C and after taking just one point from their last two Champions League fixtures and have Borussia Monchengladbach sat just one point behind them in third.
It leaves them facing a fight in their final three matches to qualify for the last 16, something not lost on the manager, who says Tuesday's game is of the utmost importance.
"Hopefully our quality can make the difference tomorrow," he says. "For them it's not a final, for us it is like a final.
"There is just three games left. We dropped points in Glasgow and we have to recover those points."