First Team News
1
Sane: We must keep thinking positive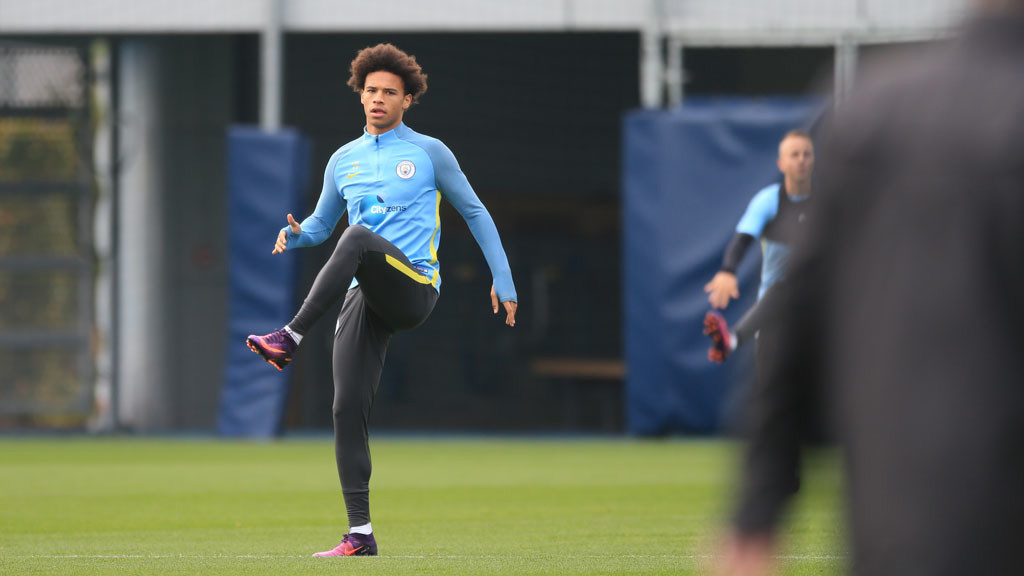 WARMING UP: Sane believes the best is yet to come from the Blues
After a difficult run of form, Leroy Sane believes City will soon receive the rewards for their attacking football.
City travel to West Brom on Saturday looking to end a winless run that has stretched to six games in all competitions.
It's not something Sane is overly concerned about however, with the German instead choosing to focus on the way his teammates have performed.
He said: "Of course it's not good to have not won in six games but I don't think that the way we're playing is a concern.
"You can look at certain mistakes we've made at the back or not scoring up front but I think we're playing well overall so there's no need to panic. It's important for me to be positive.
"At the start of the season, people said we'd win the league but you see the surprises the Premier League throws up. That's going to carry on, but I'm confident we can deal with that challenge as well."
That's not to say Sane is taking the Baggies lightly.
Tony Pulis' side, as with all sides managed by the Welshman, pose a serious aerial threat but Sane thinks the Blues are ready to face the Midlands club.
"They're a tough team that play a physical game, particularly at home, so it'll be a tough task but one that we can master," the 20-year-old said.
"If they're good at set pieces then it's up to us to minimise the number of chances they get, but also if they play on the counter then that fits in with the way we play."
After an injury hampered his early progress at the club, the former Schalke winger has become an integral part of Pep Guardiola's plans in recent weeks.
Starts in the club's last two Premier League matches, draws with Everton and Southampton, have given Sane a boost but he knows he will have to work hard if he to keep his place.
The German international is hoping to learn as much as he can from every training session with his boss.
He said: "Of course it's difficult because every position is well covered which means you have to put the effort in and perform in training as well.
"You can see in every training session, every situation, he'll study that and seek to improve every player.
"With me, he'll make suggestions, it could be situations or particular parts of training. He'll pick out things to improve on, and make us better. That's his idea - to go forward and make us better as a team.
"It's about going forward and the project over the next few years. It's a club that wants to go places, and hopefully I'll be part of that."
There will be full coverage of West Brom v City on mancity.com!