Men's Team
1
Gundogan delighted with start to life at Man City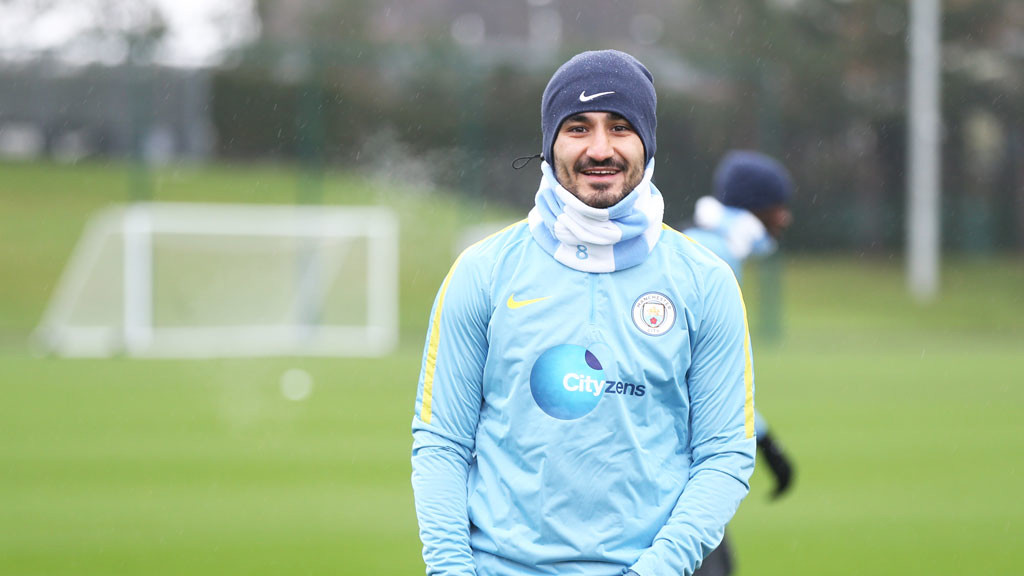 HAPPY: Gundogan has a quick peep and smile at the camera.
Manchester City midfielder Ilkay Gundogan has thanked his teammates for helping him to settle in at City.
The Germany international is back in his homeland for City's Champions League clash with Borussia Monchengladbach.
After joining City from Borussia Dortmund this summer, Gundogan is delighted with the speed of his transition to life at City.
He said: "I'm really happy to be back. It's a special feeling. My start at City was better than expected after my injury.
"I got a lot of support - the manager has a clear idea of what he wants. Sometimes it works, sometimes it doesn't but it's a good start."
Here's all you need to know ahead of our game in Germany...
And here are some memorable goals...
After City's thumping win over Barcelona in the last round of Champions League matches, Gundogan insists City must continue their hard work.
"Our aim is to repeat that. If we want to win this competition, we have to compete with the best," he said.
In terms of this week's opponents, Gundogan knows City must not underestimate the Germans despite their poor form in the Bundesliga.
He said: "I know how hard it is to play against them. This is just a phase and I'm sure they will be able to get out of it."
Finally, the 26-year-old was delighted to see Yaya Toure make a match-winning return to City's Premier League squad for the victory at Crystal Palace on Saturday.
He said: "Yaya was really impressive. After such a long time of no games, it shows us what he has and a new option now in the squad. We are really happy with him."
There will be full coverage of Borussia Monchengladbach v Man City on mancity.com!