First Team News
1
Kolarov: Palace are in a false position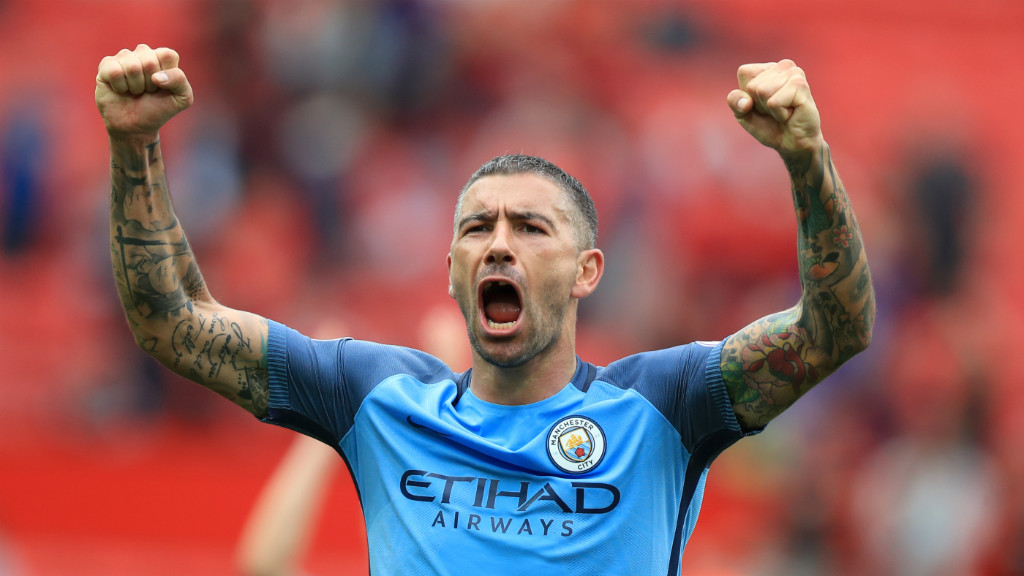 UP FOR THE BATTLE: Aleksandar Kolarov
Aleks Kolarov says the City players are still smarting from the 1-1 draw with Middlesbrough.
With the international break coming directly after that game, it's meant the Blues have had to wait a fortnight to try and get the disappointment out of their system - and City's Serbian defender says only a win at Crystal Palace will do that.
"The Middlesbrough game was obviously a disappointing result for us," said Kolarov.
"We dominated the game and should have won it three or four nil. We had opportunities to close the game out with a couple of chances and then in the last second we concede a goal.
"It was a bad result for us before the international break but we've had two weeks to clean our minds and we are all ready and focused for the next game against Crystal Palace.
"It's especially frustrating when you're playing well. We've drawn three games at home when we deserved to win all three so it's a little bit annoying for us but we're strong enough mentally.
"We know that we are playing well and that the game is always in our hands, but we have to try and improve and finish the game when we have chances.
"I think if we played all these games again then I am sure we would win them. But this is football and we have to improve because in the end these could be crucial points.
"Still, we are in the middle of November and we can recover these points that we've lost at home. Our first opportunity is Saturday."
Kolarov believes that struggling teams are equally dangerous as teams near the top so is expecting nothing less than a high-octane, tricky encounter in South London on Saturday.
He said: "It is always difficult to beat the teams towards the bottom, especially away.
"Crystal Palace are a very good team and it is difficult for teams to beat them when they are at home.
"We are going there to win so we are going to do everything we can to take three points from them. They're definitely in a false position at the moment.
"They didn't start so great but they're improving. Although it's not great news for us they're growing and it's going to be a very, very tough game.
"They're going to play long balls to find Christian Benteke and we need to avoid all these crosses and long passes as much as possible. We are going there to fight and I hope we are going to win."