First Team News
1
Hart 10th anniversary: 10 great City keepers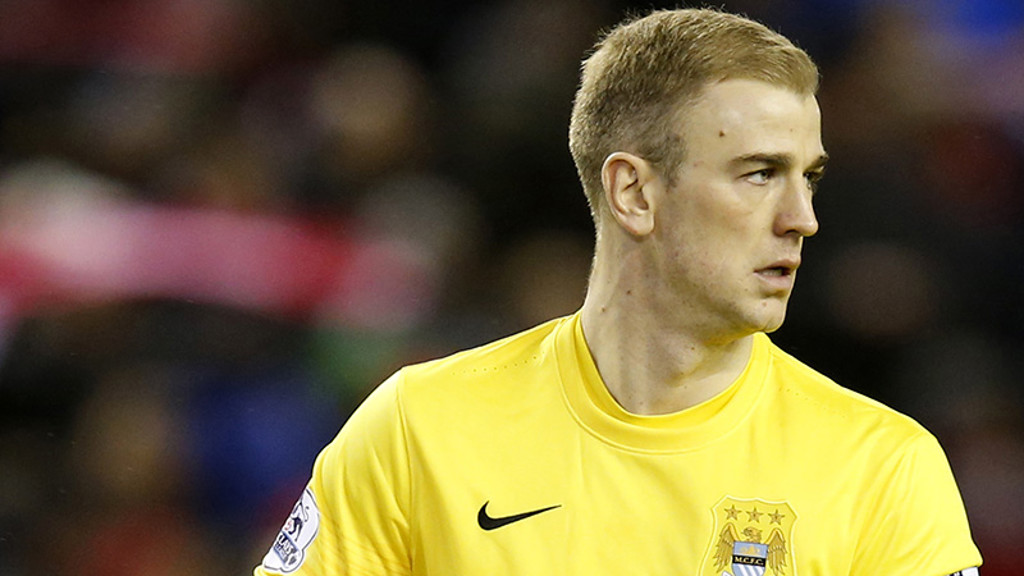 hart
If there is one thing City have been blessed with over the years, it is great goalkeepers.
Bert Trautmann (1949-1964)
The legendary former German prisoner of war won City hearts and minds over when he remained in England after World War 2 but still had to win the respect of the nation. His early years were difficult with protests and jeers wherever he played, but he quickly earned the respect of the Maine Road crowd and became a popular figure.
His paratrooper training made him agile and brave and he took those attributes into football with him, achieving legendary status when he remained on the pitch for the final 20 minutes or so of the 1956 FA Cup after breaking his neck. His career spanned 15 years and he made 545 appearances during that time.
Frank Swift (1932-1949)
Before Bert Trautmann there was Frank Swift, a goalkeeper who stayed with City for 17 years. In fact, it's an incredible statistic that Swift and Trautmann's careers with the Blues spanned 32 years in total and amassed a combined appearance total in excess of 900 games.
Swift was a giant of a man, able to pick the ball up with one hand but was unfortunate to have the Second World War sandwiched in-between his time with City. His Wartime total of 133 appearances for the Blues are not officially recognised, but would have taken him to a total of more than 500 appearances for the Club.
Joe Corrigan (1966-1983)
Joe Corrigan had to fight hard to become the Club's No.1. After joining from Sale FC in 1966, Corrigan had to wait until the 1969/70 campaign to establish himself as the Joe Mercer's first choice goalkeeper but the early years were rocky as Joe struggled with weight, confidence and lack of form. When Keith MacRae was signed for a record fee in 1973, it looked like the end for Big Joe who has made one too many mistakes for coach Malcolm Allison's liking.
But rather than feel sorry for himself, Joe worked harder than ever, trimmed down and after almost two years in the wilderness returned a new man. So integral did Big Joe become that from 1975 to 1980 he missed just one game and become a model of consistency and, on numerous occasions, his brilliance and bravery was quite breath-taking. He left the Club in 1983 having made just shy of 600 appearances and with the reputation of being one of the best keepers ever to represent City.
Shay Given (2009-2011)
Though Shay Given is best remembered for his time with Newcastle United, City fans fondly remember his time with the Blues where he won an army of new supporters.
He managed to dislodge Joe Hart as City's No.1 for 18 months before Hart returned from a loan spell with Birmingham City to reclaim his place. Not wanting to spend time as Hart's understudy, Given, who made 69 appearances for the Blues, moved to Aston Villa and later Stoke City and the evergreen Irishman returned to the Etihad with the Potters last April having celebrated his 40th birthday just three days earlier.
Harry Dowd (1956-1970)
Harry Dowd made 219 appearances for City during the 1960s, sharing responsibility with Ken Mulhearn towards the latter stages of his time with the Blues.
Dowd made seven appearances during the 1967/68 title campaign but took his place in goal for the 1969 FA Cup win over Leicester City at Wembley. He's also one of the few City keepers to score a goal, as he swapped with an outfield player having injured his hand and found the net against Bury in February 1964!
Tony Coton (1990-1996)
Tony Coton deserves to be remembered as one of City's best goalkeepers after serving the Club with great distinction during the 1990s.
Coton arrived at City from Watford for a fee in the region of £1m and went to play 196 times for the Blues before injury curtailed his stay. Brave and brilliant, Coton was hugely popular among City fans before he left to join United! He never played for the Reds with a knee injury taking its toll and later had a brief spell with Sunderland.
Alex Williams (1978-1987)
A product of the City youth system of the day, Alex Williams cut a popular figure among City supporters and when Joe Corrigan moved on, it was local lad Williams who stepped up to the plate.
Williams was the undisputed No.1 for two years but suffered with back problems and eventually lost his place in the team before moving on in 1986 having made 125 appearances – though he returned to head up the embryonic City in the Community project and remains at the Club to the present day.
Nicky Weaver (1997-2007)
One of City's most popular players of recent times, Nicky Weaver will always have a special place in Club folklore.
Weaver signed from Mansfield Town in 1997 and went on to spend almost a decade with the Blues, though much of his time was hampered by injury.
His peak years were between 1998 and 2002 when he was an integral part of the City team that won back-to-back promotions from Division Two to the Premier League and his heroics in the 1999 play-off final against Gillingham are now the stuff of legend.
He left for Charlton Athletic in 2007 having made 217 appearances – a fraction of the total it perhaps would have been but for injury.
David James (2004-2006)
Though his time with City was relatively brief, David James won the respect of the City fans during his two years or so with the Blues.
A dominant presence, James was a steadying influence in a team that was struggling to stay in the top flight and following his move from Liverpool he went on to make 100 appearances before joining Portsmouth for family reasons.
Ken Mulhearn (1967-71)
Ken Mulhearn's time with City was relatively brief and his 61 appearances mean he doesn't appear on any 'all-time' lists, but he played 33 times in the great City side of 1967/68 so it would be hard to leave him out.
Mulhearn joined City from Stockport County and moved on to Shrewsbury Town in 1971, his place in the Blues' history assured.