First Team News
1
Roar us into the UEFA Champions League!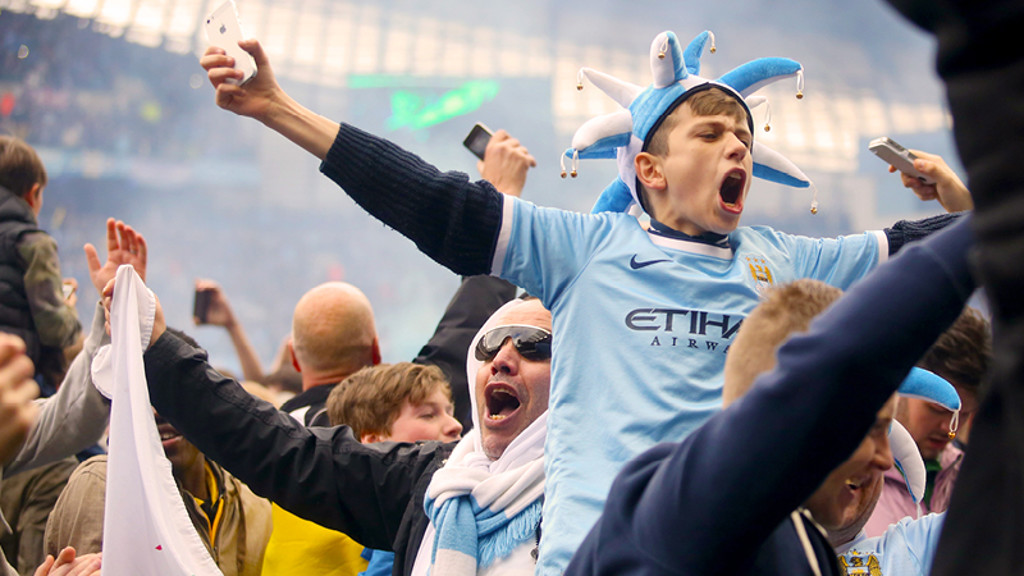 CMONCITY: Help us over the line
It's been a season to remember for City in the Champions League, and a win over Arsenal on Sunday would bring the prospect of more great European nights next term even closer.
The visit of the Gunners is our final home game of the campaign, and three points would be a huge boost to securing a place in the top four with one game to go.
Meetings with Arsene Wenger's side at the Etihad Stadium are always special occasions, but a noisy wall of Blue could make all the difference as the 12th man for the 4pm kick-off.
One of City's newest heroes, Kelechi Iheanacho, is especially grateful for the amazing support we've received all season long and is asking for one final push.
Iheanacho said: "The fans are very, very important - they cheer us on.
"On Wednesday night they were far away in a big stadium but still we could hear them shouting us on loudly, giving us their support. We are very proud of them. We are very sorry that we couldn't qualify for the final but we will come back stronger for them.
"The fans have been great to us this season. They have been cheering us on right from the very beginning. We need them behind us again in these two games in order to get into the Champions League next season. The supporters are really great and they have been especially great this season.
"They treat me like one of their own and it is a great feeling. It is a great feeling when I hear them sing my name in the stands and I'm very happy when I hear that from them.
"We will look to keep doing well and make them proud."
So bring your Blue scarves, flags and banners and most of all bring your voices, but if you can't make it to the game itself then you can still help cheer the lads on via social media.
Use #CMONCITY on Twitter @MCFC and as well as backing the Blues around the world, you're in with a chance of your tweet going up on screen in the ground and at City Square.