First Team News
1
Same again says Fernando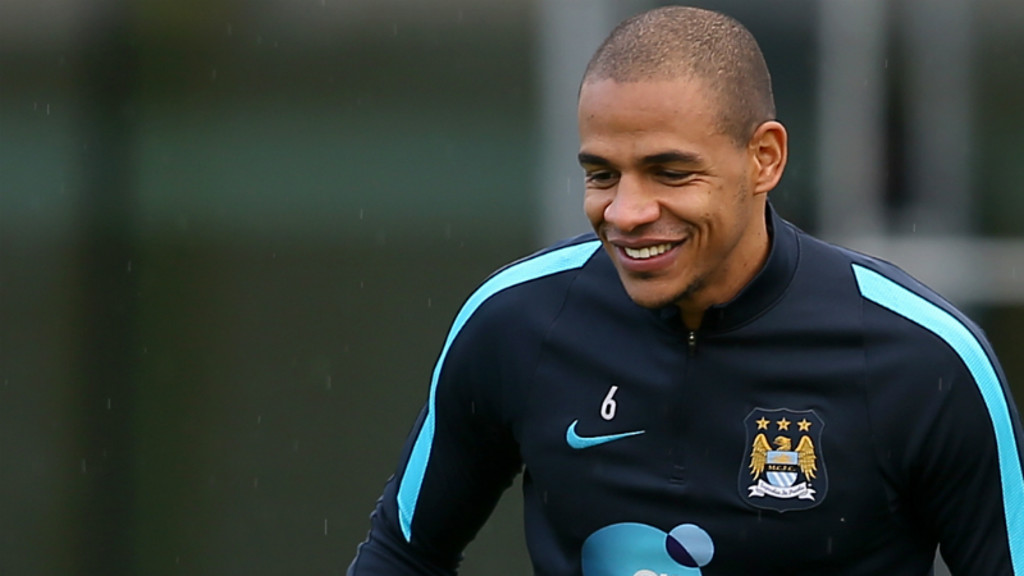 Fernando says there should be no major tactical changes ahead of this evening's clash with Liverpool.
The in-form Brazilian was one of the Blues' best players in Sunday's Capital Cup One final and believes it would be a mistake to amend a winning formula at Anfield as City return to Premier League duties.
"It may be a different game but we must get into this game with the same attitude," said Fernando.
"We played very well in the final and this time around, we know it will be tough as it always is at their stadium.
"I think it will be difficult, but we will play the same way with the same energy and effort in order to try win the match.
"Liverpool are a team with strong character, good players and we know they will come at us, especially after losing the final.
"They will certainly go into this game aiming to win which isn't a surprise and we're expecting that - but are ready for it.
"We are going there to beat them."
With team-mate Pablo Zabaleta suggesting tonight's clash is more important that the Capital One Cup final, Fernando added: "I agree with Pablo. Our aim in the Premier League is to win the title and for that, we must win this game.
"If we don't win, our task will get tougher, so we must go there and win the game.
"So in that respect, there is more riding on this match and we have to be strong, show our strength and leave Anfield with three points. Only a victory matters."
City haven't won away to Liverpool since May 2003 – some 13 years and 13 matches ago and have won there just once in 26 attempts stretching back to 1981.
Fernando says it's time to end that run.
"We know that is extremely hard to win a game there and our record in this fixture isn't good," he said.
"They are a very competitive team and it's a long time since we won there, but records like that are there to be broken.
"We are in a great moment and we must take advantage of it, continue to play the way we have and win the games we have ahead of us.
"We can't allow the teams above to open up a large gap - this a crucial moment in our season and we need to be at our best from now until the last game."