Men's Team
1
Etihad Player of the Month: February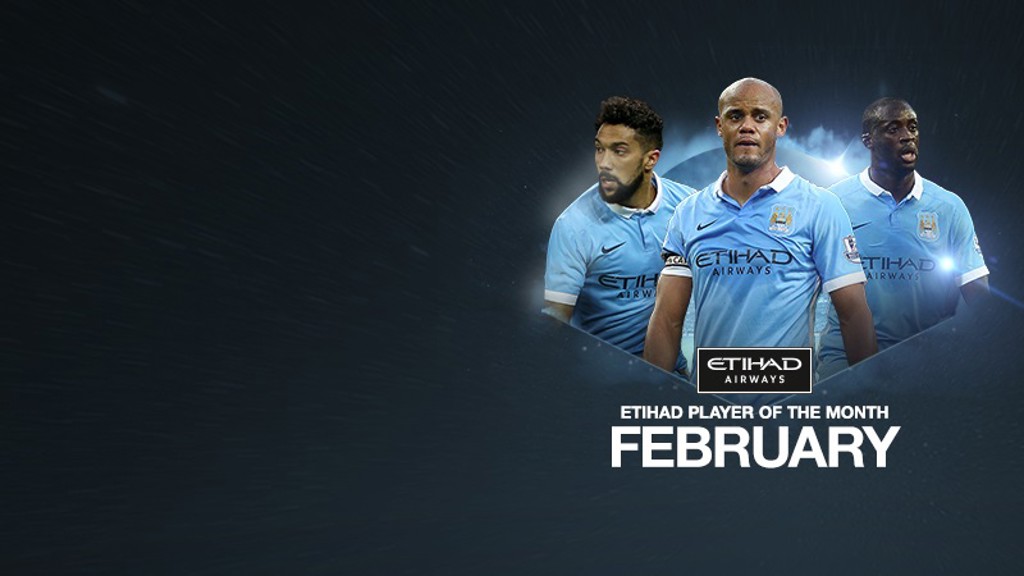 Yaya Toure, Gael Clichy and Vincent Kompany are the Etihad Player of the Month for February.
The trio all impressed during a mixed month for the Blues who won three matches and lost three.
Here's why they are up for this month's award...
Gael Clichy
After missing most of the first half of the season, Clichy is making up for lost time and makes his first appearance on the monthly Etihad lists.
The France full-back has looked solid and assured and was a contender for man-of-the-match honours on several occasions. Can he take the prize this month?
Yaya Toure
Yaya is another player who enjoyed a productive February, peaking with superb performances against Dynamo Kyiv and Liverpool in the Capital One Cup final.
The Ivorian scored a superb goal against Kyiv to give the Blues a two-goal cushion going into the second leg and his man-of-the-match performance against Liverpool was capped by striking the decisive penalty in the shoot-out.
Vincent Kompany
The captain's return has given City a boost for the season run-in and his leadership will be key to where the Blues finish in the Premier League this season.
The Belgian admitted he has to hit the ground running and his displays in the final and against Kyiv underline his importance to the team.
Vote now - all those who vote for the winning player will be entered into a draw with one lucky person presenting the award in person.
Vote closes at noon on Monday, 7 March.