Men's Team
1
'Winning run is crucial' says Kolarov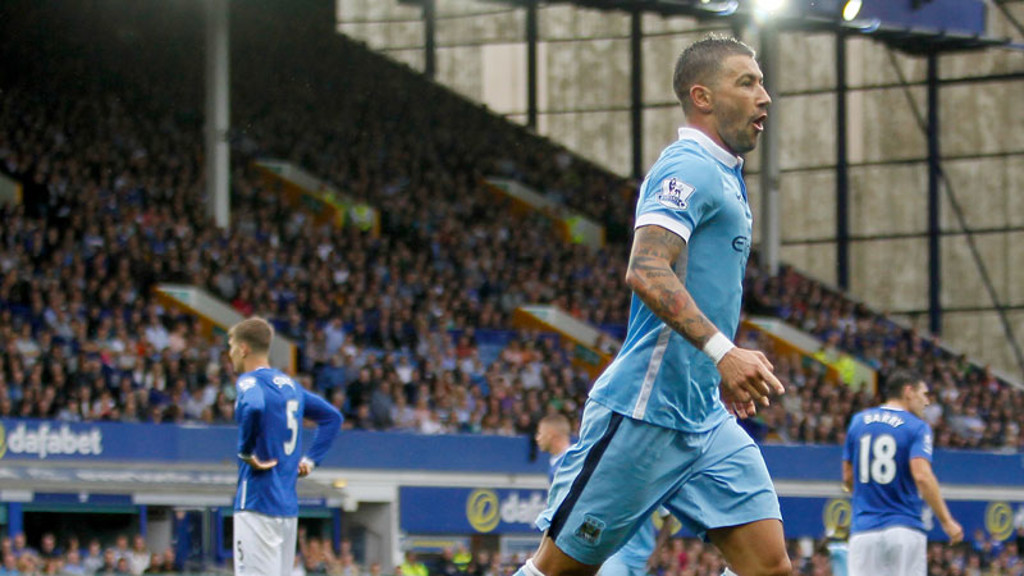 web-Aleks-after-goal-left-PA
Aleksandar Kolarov says City must string together a win of four or five games in order to get back in the title race.
City go into this weekend's game on the back of three successive Premier League losses and the Serbian says it is now time to put a winning streak together to reignite a title challenge.
"We have to win a minimum of four or five in a row to be back in for the title," he said. "Then we will see. If we can get 15 points from five games then we will see."
Kolarov believes it is unlikely Villa will come to try and attack and is expecting Remi Garde's side to defend and make life difficult for the Blues who desperately need three points.
He also believes the Midlands side are still more than capable of coming to the Etihad Stadium and playing much better than their league position might suggest, adding the 0-0 draw at Villa Park earlier in the season proves Villa are capable of giving anyone a game.
"We dominated the Premier League game against them from the first minute but just couldn't score," said Kolarov.
"We have to have that in mind that it could even happen again on Saturday because they will come to defend.
"We will try to open the game up as soon as possible. We have the experience from the away game. The last 10 games are always open – it doesn't matter if you have 10 points or 79 so we're expecting a very tough game.
"We want to bounce back quickly. It wasn't a great performance after we beat them in the Capital One Cup final and I think the first goal decided the game because before then it was 50-50 before that, but we conceded one and the second killed the game.
"We didn't have a great night. It is difficult when you lose 3-0 against a big team like Liverpool. It is not easy but we have to forget about that and focus for Saturday's game.
"The good thing when we lost is that the next game is only in three days so we can out things right quickly.
"I think we have quite a difficult schedule still to play. We have Chelsea away, Southampton away, Arsenal at home and United as well so it's not an easy run-in."
Kolarov admitted there would be a warm welcome for former favourites Joleon Lescott and Micah Richards on Saturday from both the fans and the players – but once the game kicks off, all friendships will be put aside.
He said: "They were here for a lot of years and obviously we are big friends, but they will come here and try to beat us but we have to beat them."