Men's Team
1
City v Villa: Opposition View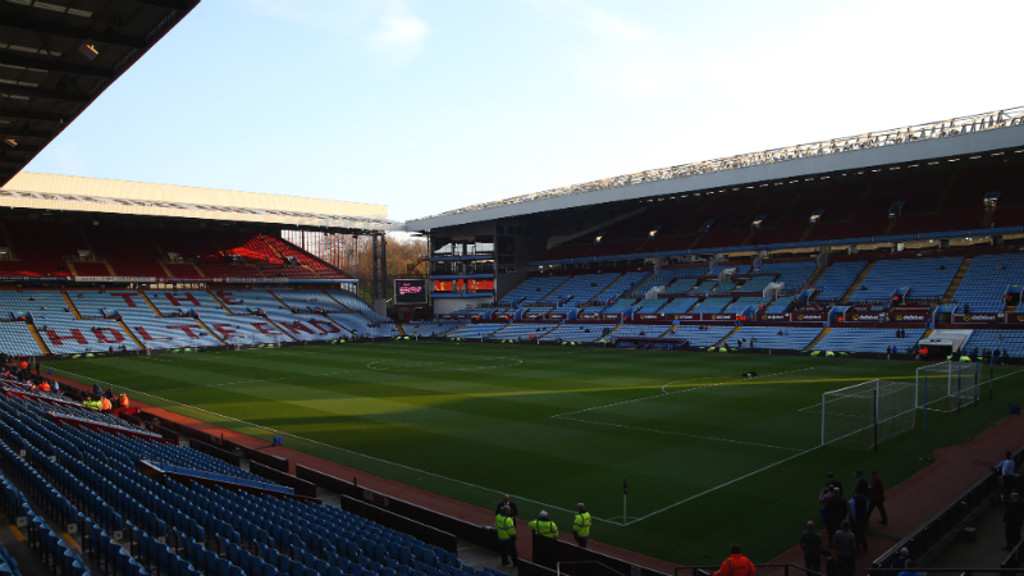 Ahead of our clash with Aston Villa, we spoke to Sam Tighe, lead football writer at Bleacher Report, to gauge his thoughts on the Villans.
You can follow Sam on Twitter @stighefootball

The teams played out a 0-0 in Remi Garde's first game in charge. How has he settled in since?
It's been far from comfortable for Remi Garde for a number of reasons. The team started superbly with the aforementioned 0-0 draw, showing the kind of grit and determination you'd think would come in handy in a relegation dog fight, but they collapsed in the game after, losing 4-0 to Everton.
That set the tone for the season: shoots of progress would rear their heads, but a heavy loss would soon follow, destroying fragile confidence levels. The recent 6-0 loss to Liverpool followed a run of six games in which Villa had accrued eight points (including two wins).

Who is your most important player?
No player stands out as indispensable, but when Idrissa Gueye plays well, Villa tend to. He started the season pretty well but got injured, then took a little time to work his way back to form but now he's firing.
Take out the 6-0 aberration versus Liverpool (in which no one played well) and he's been bubbling into form nicely. He's physical, athletic and direct; when he drives forward from deep with the ball the team surge in confidence, and he's a tackling machine.

What will be the key battle in today's game?
Villa will spend a long, arduous afternoon defending, so it's likely to be Gueye who will get through the most work. Whoever utilises the number 10 space for City – be it Yaya Toure, David Silva, Raheem Sterling or a mix of all three – will find Gueye trying to stop them.

If you could place any City player in the Villa team, who would you choose?
Any first-team Manchester City player would walk into this Villa XI, and even some of the more promising youths might offer a little something different.
The choice, though, is easy: Sergio Aguero. He's the best striker in the Premier League, and if there's one thing Villa need, it's goals!

If you could place any past Villa player (in his prime) in the current team, who would you choose?
Following the theme of a dire need for goals, it has to be a striker. Christian Benteke would alleviate a lot of the issues Villa have up top, he can be relied upon to bag the necessary strikes to keep a team up, and the fans love him.

Your predicted starting XI for Villa?
In a 4-3-3 formation: Bunn, Richards, Okore, Lescott, Cissokho, Gueye, Westwood, Veretout, Bacuna, Agbonlahor, Gil.

Score prediction?
4-0 to City.