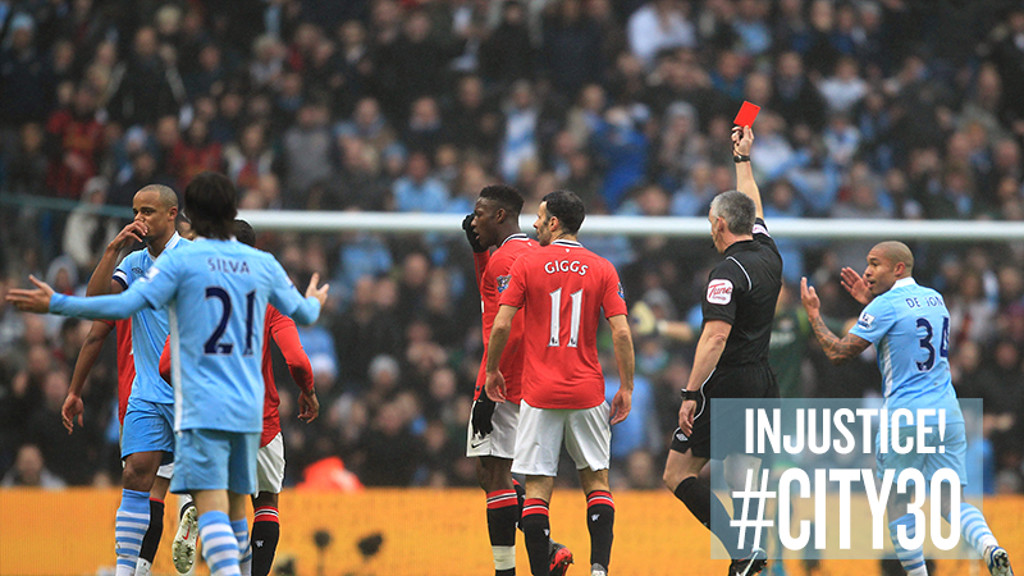 Red Card: Away goes Kompany
It's the Day four of our new feature - injustice!
We've had many times where we've felt we've been harshly treated... Some may even make accusations of Manchester City injustice!
As a result, we decided to ask you, the fans what the biggest MCFC injustice has been on the pitch... And you didn't disappoint. From disallowed goals, to red cards, and everything in between, we got it all.
Here are some of the top picks you provided:
Remember to keep them coming using #City30. Check back for tomorrow's topic on @mcfc!