Men's Team
1
REWIND: The debut of Monday Night Football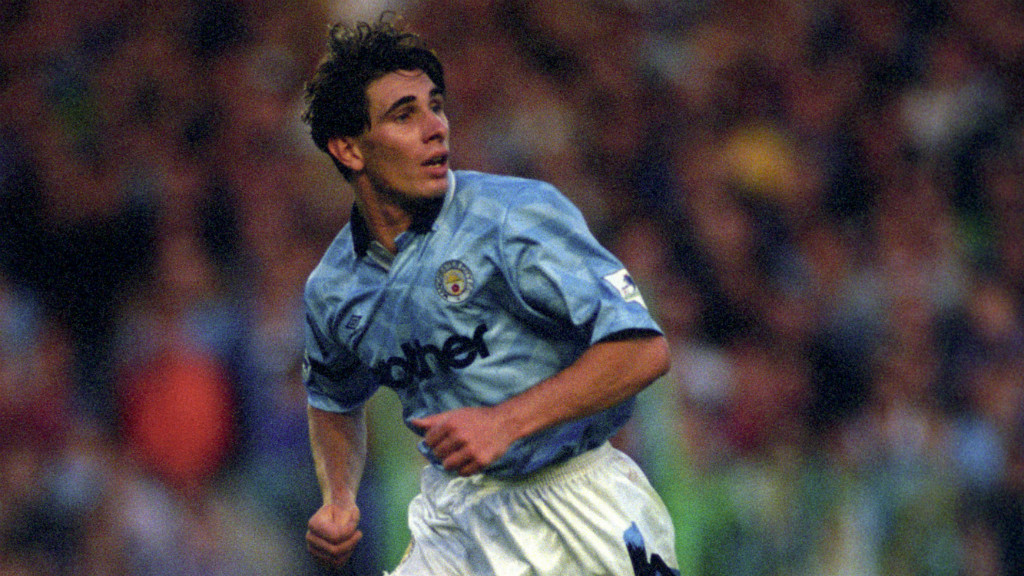 A NEW DAWN: Paul Lake in action in an historic clash with QPR
On the day it's announced our first four fixtures have been moved for live broadcast, we thought we'd take a look back at an historic clash in 1992...
Monday 17th August 1992
When one thinks of a meeting between City and Queens Park Rangers, this encounter may not be the first one that springs to mind (and understandably so!)
But it was significant in the history of football, although admittedly it didn't quite live up to the events of 2012 in terms of sheer drama and emotion.
The clash between the two sides at Maine Road in 1992 was the first to be moved to a Monday night for television and was broadcast live on Sky.
Fireworks, a fire eater and cheerleaders greeted the players as they ran out for a match that also introduced the banning of the backpass to the goalkeeper.
However, Tony Coton appeared to forget the rule and picked up a backpass early on in the game! Fortunately for City, the referee allowed play to continue.
David White put the hosts 1-0 up in the 37th minute, but Andy Sinton levelled the score two minutes after the break for QPR to share the spoils.