Men's Team
1
FrankenCity: The remarkable right foot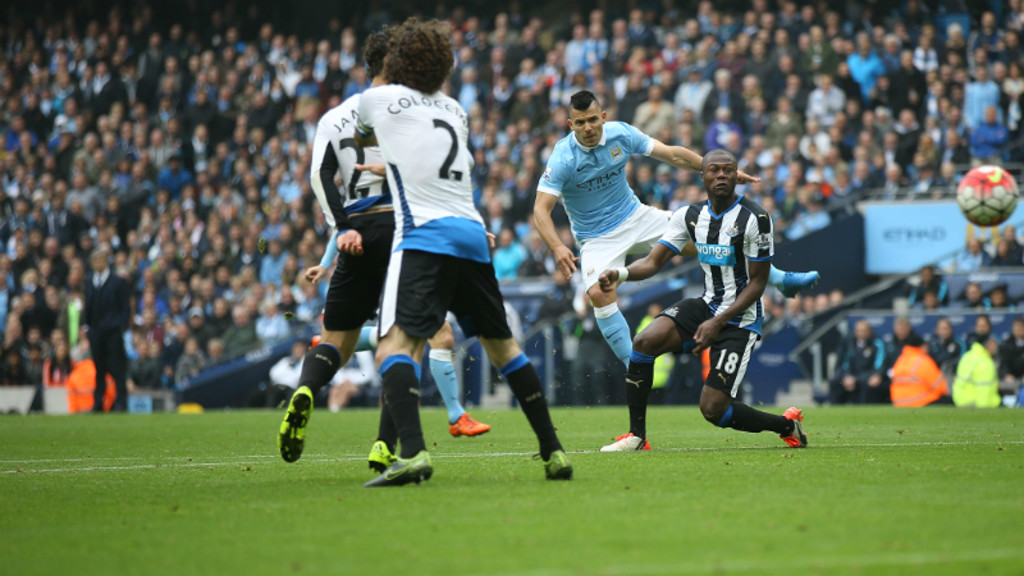 Sergio Aguero
Day two of our monster player feature focuses on our right-footed stars.
It's claimed 80 per cent of footballers are right-footed! So we had a right job on our hands trying to pick just four for you to choose from!
Take a look and then cast your vote on our @ManCity Twitter poll.
Sergio Aguero
It wouldn't be long until the legend that is Kun would appear in a list of 'best City' anything!
As the scorer of arguably the most important goal in the Blues' history (I'm sure you know which one I'm referring to), he could be included for that single moment alone - it was his right foot after all!
Of course, it has produced many more moments of magic (some downright extraordinary!) - and we look forward to more in the coming season.
Yaya Toure
Another frequent scorer of the 'worldie' and a free-kick specialist to boot.
The Ivorian seems to be capable of scoring from anywhere at any time and in any style. He's curled it, driven it, placed it and smashed it during his time at the Etihad - often on the biggest of occasions.
He, and his right foot, have played a key role in the Blues' successes of recent years.
Shaun Wright-Phillips
When this 17-year-old winger was snapped up after being released by Nottingham Forest because of his height (or lack of it), no-one could have predicted he would go on to become a fans' favourite.
Gifted with pace, skill and expert finishing ability his adopted father Ian would be proud of, 'SWP' burst onto the scene and made a big impact.
His passion and love of the club endeared him to the fans even more and such was his influence, cries of "go on Shaun!" would echo around the stadium whenever he gained possession.
Mike Summerbee
An influential figure in in the star-studded teams of the late 60s and early 70s, Summerbee is a true Club legend.
The man nicknamed 'Buzzer' could turn defences inside out with a flick of his right boot, making and scoring goals at will as City enjoyed a glut of silverware during his spell with the Blues.
Honourable mentions
Colin Bell
Often regarded as the greatest player to pull on the blue shirt, Bell shone brightly alongside Summerbee and co. In his 500 appearances, he clinched a superb ratio of a goal every three games!
Elano
We all know how good his right foot was...
Kevin De Bruyne
A candidate for the Club's Etihad Airways Player of the Season award in his very first campaign in England, the Belgian chipped in with some wonderful - and crucial - goals and passes with his trusty right peg!
Carlos Tevez
Another who could find the net from even the most impossible of angles. He pulled City out of the stickiest of situations on more than one occasion!
Robinho
Skill, flair and an unerring finishing ability, plus the confidence to match - the Brazilian had it all.