First Team News
1
Head-to-Head: Toure v Barry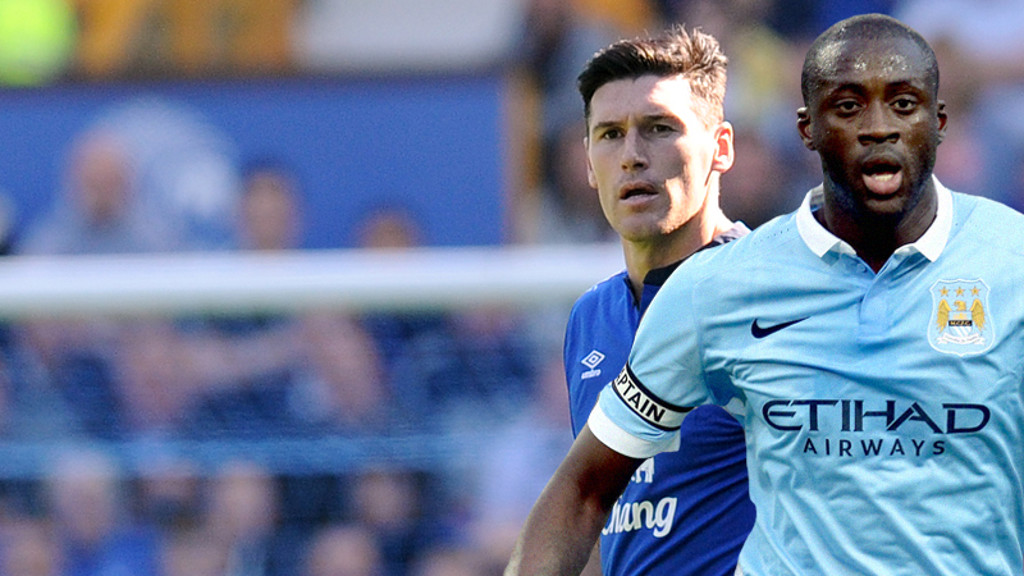 City ace Yaya Toure and Everton man Gareth Barry are compared ahead of Wednesday's clash...
Yaya Toure and former City player Gareth Barry are likely to be key players in the clash, but how do they compare against each other?
We teamed up with Opta to bring you in-depth stats from the Premier League campaign this season…
Appearances
It's the Everton midfielder who takes this category after appearing in every Premier League game for the Toffees this season. Yaya has missed just two games in the top flight, Newcastle at home and Stoke away.
Toure – 18
Barry – 20
Goals
Our number 42 has found the back of the net on five occasions in the Premier League this season, the last being against Watford in the first game of 2016. Barry's last goal in the Premier League came on 11 January 2014.
Toure – 5
Barry – 0
Total Shots
Toure holds a significant advantage over the Everton midfielder in terms of shots taken in the top flight. Despite having six times as many shots, the shot accuracy is on a similar level with the Ivorian's at 48.7% and Barry's at 50%.
Toure – 37
Barry – 6
Chances created
Another category the powerhouse midfielder triumphs in; the 32-year old has created seven more chances than the former City midfielder. This category also includes assists with Yaya being key to five City goals, Barry one for Everton.
Toure – 24
Barry – 17
Pass completion
Everton's number 18 has made more passes in the Premier League (1,302 to 1,123) but his pass completion is lower than Toure's by just under five per cent. Will that change tomorrow?
Toure – 87.3%
Barry – 82.8%
Tackles
Barry is the more defensive player of the two so, understandably, he has more tackles than the City midfielder. With more tackles, he also has a higher average tackles per game stat of 2.9 compared to the Ivorian's 1.5 per game.
Toure – 27
Barry – 59
So it's the Ivorian midfielder who comes out on stop in this stats battle, but who will be smiling at the end of tomorrow's game? Let us know your thoughts on Twitter.