First Team News
1
Talking Points: Time for technology?
Video technology, penalty calls and what lessons to learn from the draw with Everton all feature in our Talking Points feature...
Time for technology?
It might have been almost the last kick of the match, but where else can you start? Replays suggest that John Stones' momentum took him into contact with Raheem Sterling as he slid over the slick Etihad turf in injury time.
For a brief moment City fans cheered as Roger East extended his arm, but alas for the home supporters he was pointing for a goal-kick rather than at the penalty spot.
Should managers be given the option to challenge such decisions, with the final verdict being handed down by a video ref? Or is taking the rough with the smooth all part of sport? Discuss!
Clean sheets
Much has been made of Vincent Kompany's absence and there is no doubt City want their leader back as soon as possible.
The Blues are showing they can cope without him though, having only conceded two goals in the last five games.
Nicolas Otamendi continues to be a combative, pro-active presence in central defence while Martin Demichelis grew into the game.
With City's array of attacking talents, you back them to score more often than not at home, and hope that last night's blank is an exception.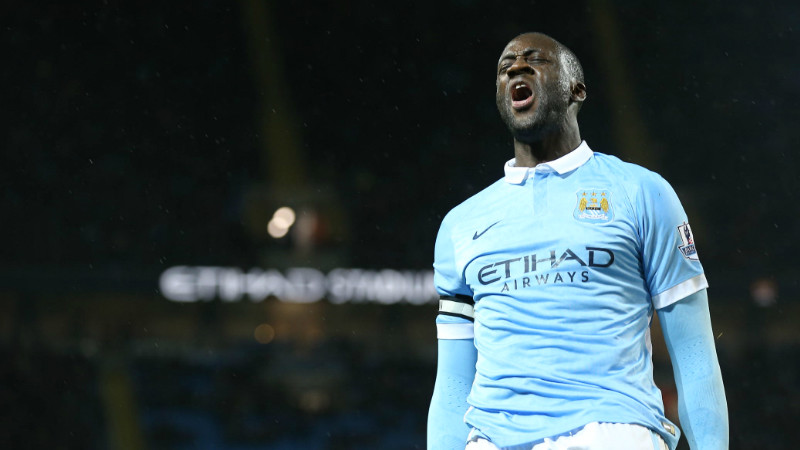 Tough it out
City played seven games in December and they'll have played eight by the end of January.
During such an intense run of games you are almost bound to face frustration at some point; the key is to ride the setbacks and not let them upset the equilibrium or main goal.
As City have shown on numerous occasions over the last few seasons, the team that lasts the mental fight as much as the physical will win the title – now is the time to start proving that once again with a strong performance against Palace on Saturday.
Lessons learned
Wednesday night was part two of January's Everton triple-header. So far we've had an Everton win, now a draw… can City complete the turn-around in the Capital One Cup semi-final second leg?
Were there any warnings in Ross Barkley's enterprising first-half display that need to be heeded for next time? Do City need to change their tactics in the last third to enjoy more success against a well organised Toffees rearguard?
Or, after all, does it come down to a slice of luck or a referee's whistle? We'll find out on 27 January!