Men's Team
1
Pellegrini: We should have had a penalty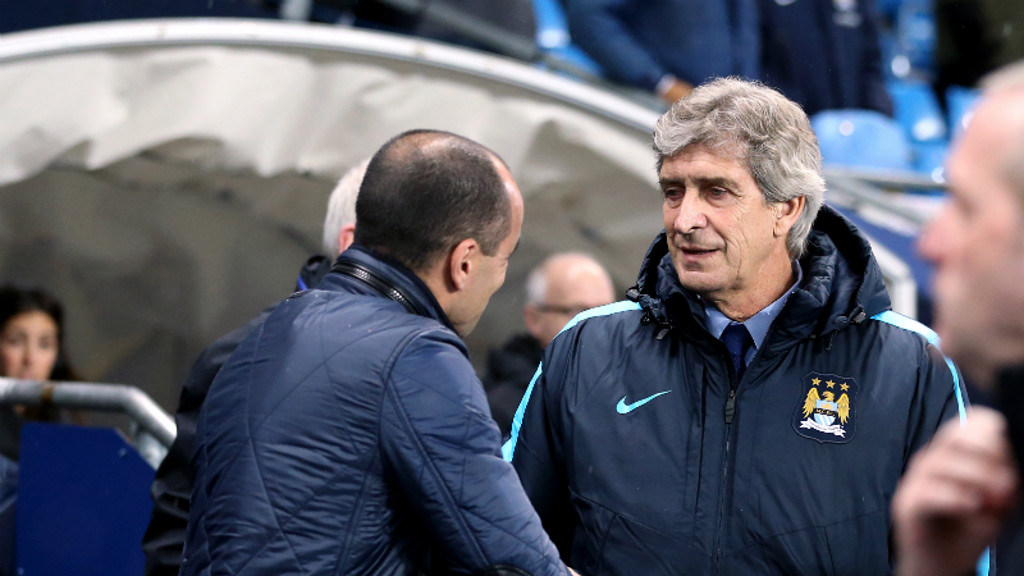 Manuel Pellegrini could not hide his frustration following City's goalless draw with Everton.
The Chilean was encouraged by the performance his team produced but felt as though they did enough to claim all three points after completely dominating the second period.
City came up against a goalkeeper in fine form but Pellegrini felt as though they should have been awarded a penalty in stoppage time at the end of the second half.
Replays confirmed that John Stones made no contact with the ball and took out Raheem Sterling in the 93rd minute but referee Roger East decided against awarding the spot kick.
"Everyone in the stadium could see it, it was so near the referee and so clear," Pellegrini declared.
"Both Raheem's legs were taken by Stones but if he doesn't whistle we can't say anything.
"I don't want to continue talking about individual actions in a game. The referee must decide. I just give my views on the overall performance and that one decision.
"We did enough to win the game, especially in the second half. Maybe it was a close game in the first half with few chances but in the second half, we dominated possession and shots – I think we did enough to win.
"We deserved more than a draw."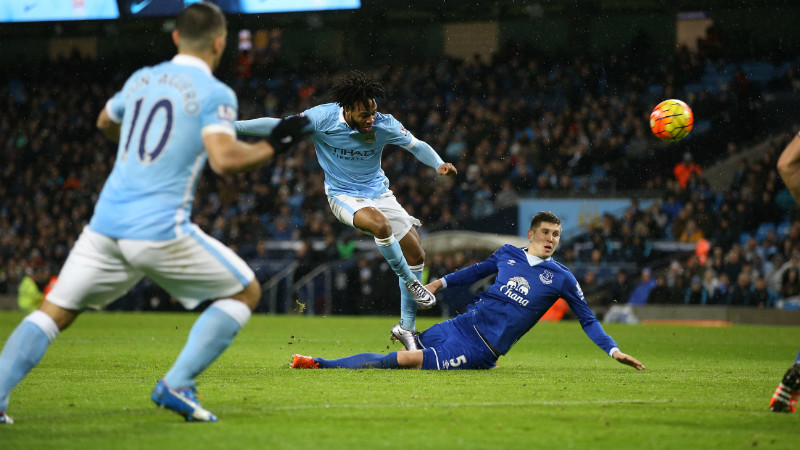 Pellegrini also fielded questions on his decision to only utilize one substitution.
With games coming thick and fast, he hinted that he wanted as many players fresh for Saturday's game against Crystal Palace as possible.
Manuel said: "We were playing so well, I didn't think we needed another substitute to change the game. I changed David in as he has such good touch in the last metres of the field.
"We play again in 72 hours so it's good to have some fresh players for Saturday.
"Maybe we improved in defending tonight but three or four weeks ago when we couldn't keep clean sheets I said I would rather win games than keep clean sheets and draw.
"It's two dropped points – not because we're at home but because we had a lot of merits to win the game in a clear way.
"For different reasons, we couldn't score and of course if you drop two points here and others win away, it's not a good day for us.
"But we have 17 games left – normally we score here. I can't believe how many chances we had and how many saves their goalkeeper made."