Men's Team
1
Caballero: We are confident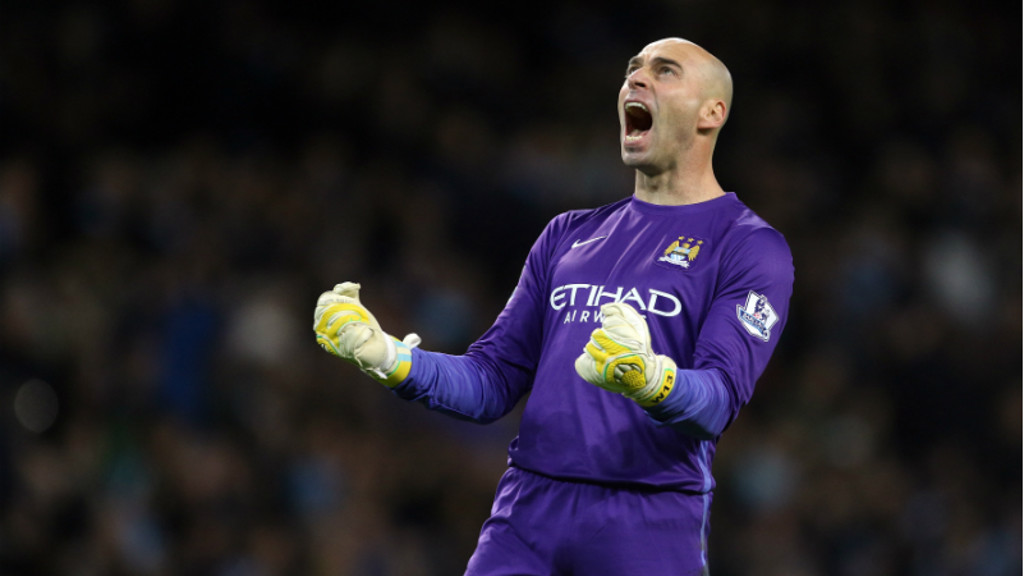 Willy Caballero is confident City can turnaround the 2-1 deficit against Everton on Wednesday and book a place in the Capital One Cup final.
Caballero is determined to secure a clean sheet and deny the visitors a precious away goal – and if he does, the Blues will only need to score once on the night.
However, the Argentinian feels the tie is still very much in the balance.
"We thought we probably should have come away with a draw at Goodison Park in the first leg, but it wasn't to be," said Caballero who should clock his ninth appearance of the season against the Toffees.
"We're really disappointed that we conceded so soon after equalising, but going into the second leg 2-1 down is not the end of the world because we have the away goal and we now have home advantage.
"A draw would not have been perfect, but it would obviously would have been better. Everton proved in the Premier League match recently that they are difficult to beat away from home and we expect the same again on Wednesday.
"I think they've only lost one of their 11 Premier League games away from this season and are well-organised and have some really good players so it will be tough, but we wouldn't expect anything less at this stage of the competition."
Caballero says Gareth Barry's cross that Romelu Lukaku scored Everton's second goal from was 'perfect' but wasn't as impressed by the Toffees' opening goal.
"I couldn't see the ball until the last second so in my opinion, Lukaku was in an offside position but sometimes these things don't go your way and you have to get on with it.
"Overall, we're just one goal behind with a home leg to come so we'll be ready. We need to win this game from the first minute and with our fans behind us, we can overcome the first leg score.
"It's going to be difficult and we have to play well with a really good balance throughout the team. This could be our first major achievement of the season and we want to take our fans to Wembley and then go on and win this competition."