First Team News
1
Ten things you didn't know about Dynamo Kyiv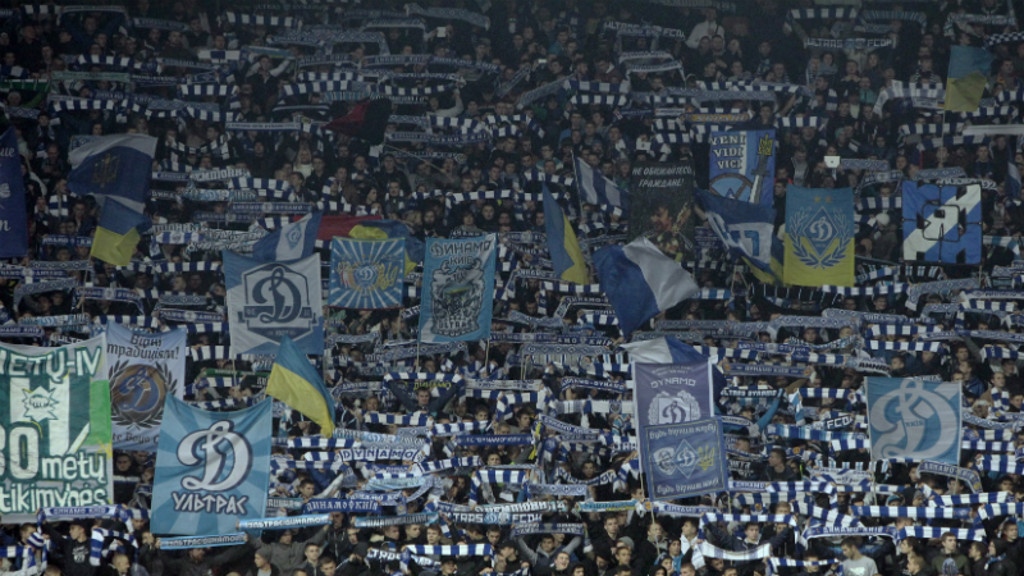 City come up against Dynamo Kyiv for the second time in European competition on Wednesday night.
The sides met in the Europa League back in March 2011 when the Ukrainian champions advanced past Roberto Mancini's side 2-1 on aggregate.
With the Round of 16 clash looming on the horizon, we've compiled this list of ten things you might not have known about our UEFA Champions League opponents.
1. Dynamo Kyiv were founded in 1927 as an arm of the Soviet secret police to promote their presence in the Ukraine Soviet Socialist Republic.
2. Kyiv are Ukraine's most decorated club, winning 27 titles, 20 Soviet Cups, two European Cup Winners' Cups and a European Super Cup.
3. The man perhaps most associated with Kyiv is Valeryi Lobanovskyi who played for the team as a left-winger before turning his hand to management. He coached his hometown side for 21 years while also putting together the successful USSR teams of the mid to late 80s which were based around a core of Dynamo players.
4. That Lobanovskyi team was one of the most innovative European football had ever seen. In tandem with Anatoly Zelentsov, Kyiv utilized computer programs based upon complex scientific theories to identify potential signings and to dictate team selection.
5. One of the club's finest hours was their European Cup Winners' Cup final victory over Atletico Madrid back in 1986. Kyiv were 3-0 victors and were the toast of the continent following their emphatic victory.
6. Group G runners-up Dynamo are competing in the last 16 of the UEFA Champions League for the first time since 1999/2000 – when coach Sergey Rebrov was leading their attack.
7. Rebrov's side have not played a competitive game since matchday six of the Champions League in December when they defeated Maccabi Tel-Aviv by a single goal.
8. Although they haven't played a competitive game, they've not been on the beach – they've played 13 friendlies against teams from all over the continent, winning seven, drawing three and losing three.
9. Dynamo manager Rebrov faced off against City twice while he was a Spurs player in the 2000/2001 season: a 0-0 home draw and 1-0 away victory in which he scored the last minute winner.
10. There have been three changes to Kyiv's UEFA Champions League squad since the group stages, with Artem Kravets, Younes Belhanda and Niko Kranjcar dropping out to make way for Oleksandr Yakovenko, Nikita Korzun and Artur Rudko.