First Team News
1
Man City's five most watched videos of 2016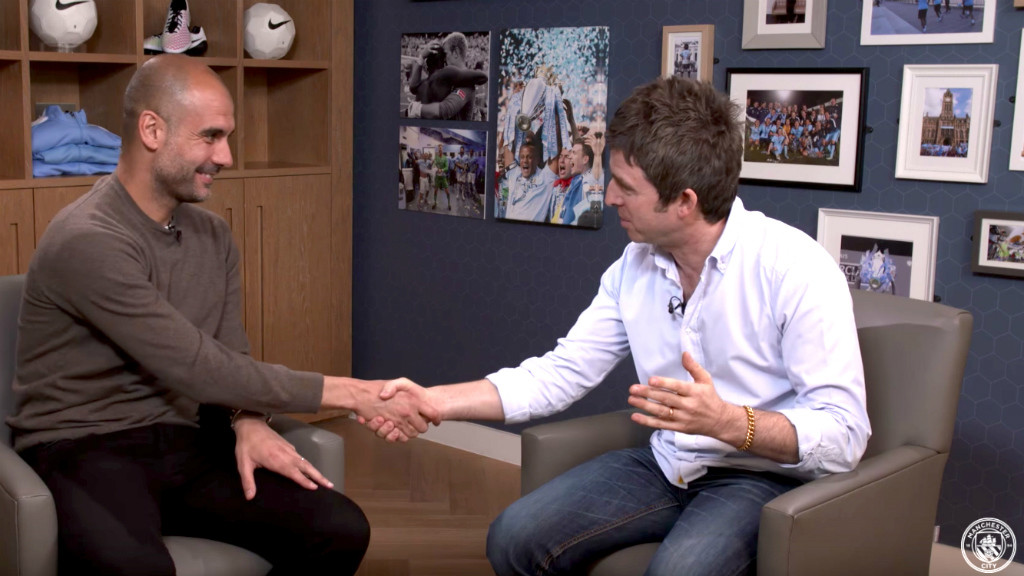 WHEN PEP MET NOEL: City's new manager meets Noel Gallagher
We continue our look back on the last year at Manchester City with a countdown of the videos you have enjoyed the most.
2016 has seen a number of different video features but what have you enjoyed the most? Look through our most watched videos of the year and vote for your favourite.
When Noel met Pep
Two legends in different industries and one incredible interview.
Oasis star and lifelong City fan Noel Gallagher sat down with Pep Guardiola for his first set of questions as Manchester City manager. It's a must-see…
Manchester City 3-1 Barcelona highlights
After falling behind to an early Lionel Messi goal, City produced a stirring comeback to beat the Catalan giants for the first time in the Champions League.
Although City still finished Group C in second place, the November victory was a signal of intent that City can beat the best in Europe.
Manchester City 4-0 Borussia Monchengladbach highlights
A thumping victory to get the Champions League group stage under way with a fit and firing Sergio Aguero netting the ninth hat-trick of his City career.
Steaua Bucharest 0-5 Manchester City highlights
Pep Guardiola's first competitive match as Manchester City boss, a clean sheet and a host of goals, what wasn't there to love about this trip to Romania?
Pep meets Braydon
Pep's Taxi was a chance for a few lucky fans to get to know our new manager during a ride around Manchester - but it also introduced a new star.
Young Braydon Bent went viral with his reaction when he realised he would be spending the afternoon with one of his heroes.