Men's Team
1
Man City injury update ahead of Arsenal test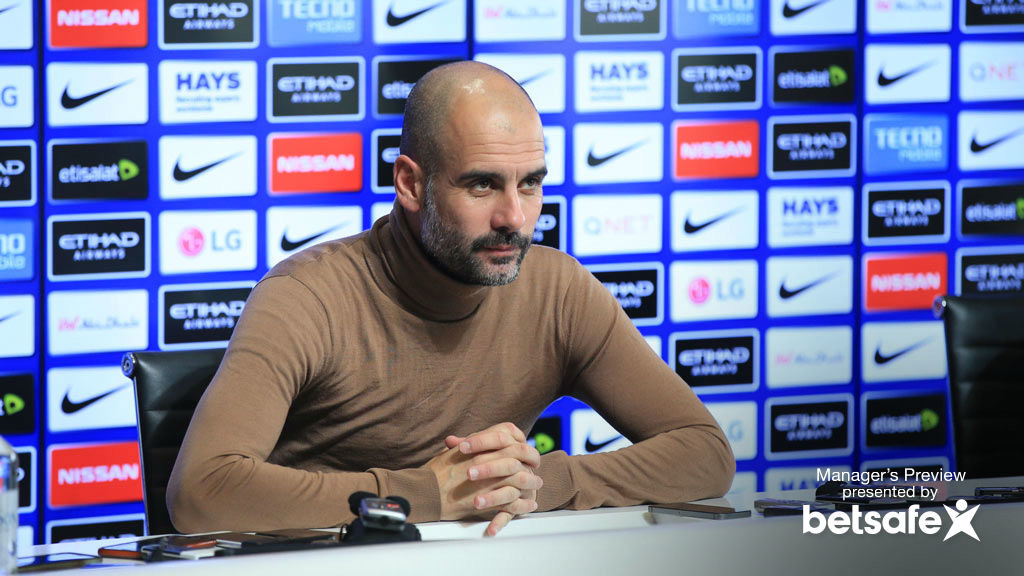 PEP: City will be without five players against Arsenal
Pep Guardiola has confirmed Manchester City will be without five players for the visit of Arsenal on Sunday.
Fernandinho and Sergio Aguero remain suspended after the red cards against Chelsea earlier this month – and Ilkay Gundogan, Vincent Kompany and Fabian Delph are all out injured.
German midfielder Gundogan suffered a knee injury in the win over Watford on Wednesday.
Guardiola is awaiting the results of a scan before confirming the length of time he will be sidelined but the early signs suggest he faces a long layoff.
"Vincent, Fabian Delph and Ilkay are out," Guardiola said. "We are sad for Ilkay. We are going to miss him a lot. But it's what it is – it's unlucky. Sometimes it happens in football.
"He is sad, we are sad. The action of the opponent was correct. It was an unlucky situation.
"We don't have Ilkay and Fernandinho. Another one is going to play and they are going to do as well as possible."
With Gundogan out injured, Yaya Toure is likely to continue occupying a midfield role against Arsene Wenger's side this weekend.
Toure excelled against Watford, producing a dominant performance, and Guardiola says the Ivorian's quality was never in doubt.
"You know the reason why he was out in the first part of the season," Guardiola said. "Now he is playing like he can be, like I met him at Barcelona.
"There's no doubt about his quality. We have him, Fernando, we have Aleix [Garcia], Kevin [De Bruyne] can play in that position too. Fernandinho is coming back."
Explore all our City v Arsenal content including highlights, news, stats and more on our topic page.