Men's Team
1
Gabriel Jesus news and profile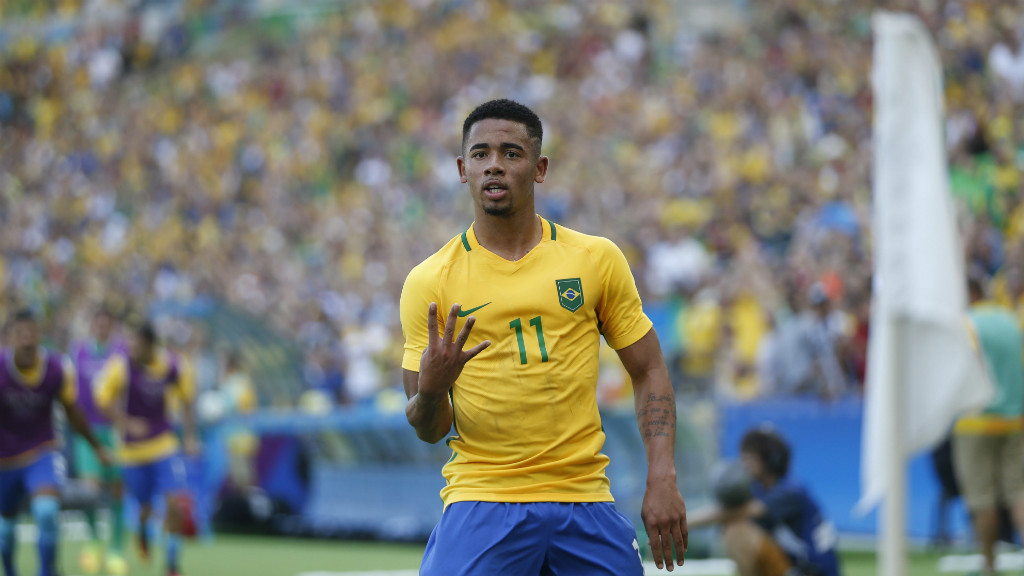 READY: Gabriel Jesus wants more title wins with Manchester City.
News updates on Brazil striker Gabriel Jesus, who will join Manchester City in January.
The 19-year-old was named Brazil's player of the year after helping Palmeiras to the title, scoring 12 goals in the process.
He also scored five goals in six international appearances to end 2016 as the country's top goalscorer, despite only making his debut in September.
Jesus is a versatile attacking player, capable of playing on either flank as well as centre forward, and possesses explosive pace and finishing ability.
His talent has been apparent for some time, the forward being named best newcomer in the 2015 Serie A Campeonato.
He agreed to join City despite interest from some of the biggest clubs in the world.
---
Read the story of how City secured the striker's signature in summer 2016.
---
Playing style, stats, awards and social media this way...more
---
The striker has been speaking about what prompted him to join the Blues ahead of a host of other clubs.
---
The Brazilian forward featured in a Sky Sports piece analysing his strengths and considering what he will bring to the Premier League - see more here
---
Boss Pep Guardiola has spoken of his excitement of having three top class strikers at his disposal in January.
Gabriel Jesus is set to join Sergio Aguero and Kelechi Iheanacho which should provide a great cutting edge for the Blues.
Read the manager's thoughts on that trio after the Hull game here.