Men's Team
1
Guardiola: Kompany closing in on return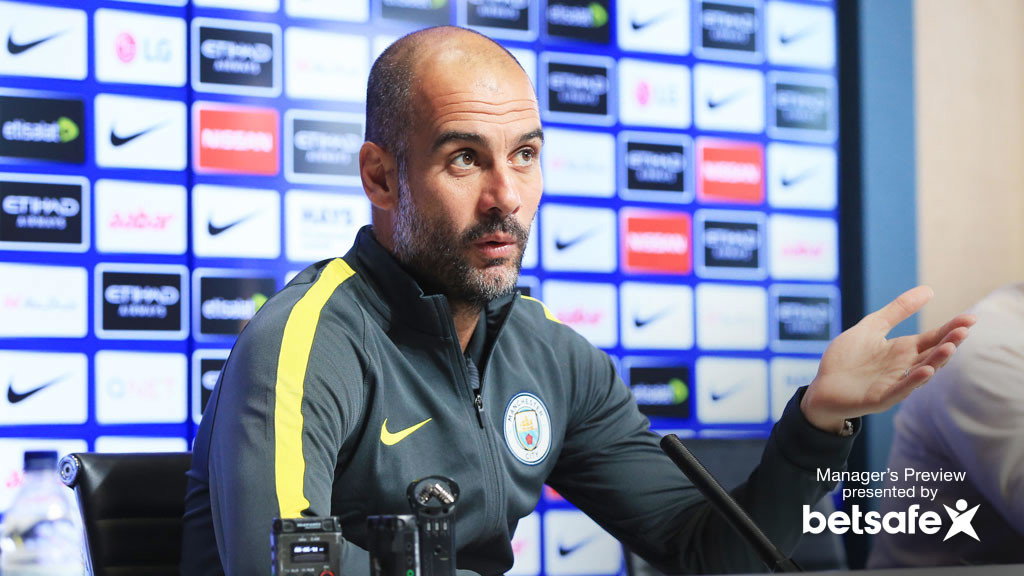 PRESS CONFERENCE: Pep on Potters test
Ahead of his first trip to Stoke City, Pep Guardiola delivered good news on the injury front.
New signings Ilkay Gundogan and Leroy Sane have both returned to training with the group and could be in contention for returns after the international break in September.
Pep couldn't put a date on the return of Vincent Kompany from injury but did reveal that he believes the skipper is in the final stages of his recovery.
As for Yaya Toure, the boss hinted that the Ivorian will once again not be part of the squad for the trip to Stoke but the Catalan opened the door for Toure to be involved in the future.
On Kompany, Guardiola said: "We need one or two more tests on the muscle to see how it is but he's already part of the training sessions - not full contact but he's involved.
"I think he is in the last part of his recovery. I'm waiting for the doctor to say he's ready. He will help us a lot this season – I know how good he is.
"Yaya is trying very well, he loves football. I spoke with him about his situation, he's a player with huge quality and I'm really glad that his agent said I'm a good coach, 'thank you, Dimitri'.
"I have adulation and respect for Yaya's quality – when he increases his intensity without the ball, he will be involved.
"Leroy made his first part of the training session, he still has a little muscular problem but in 1-2 weeks when we're back from the national team break, he'll be ready.
"Ilkay came back to training with the group today like Leroy. It's good news, he's a good player."
Pep also confirmed that Bacary Sagna was left out of the starting XI for Steaua due to a small injury problem but did not say whether or not the Frenchman will take part this weekend.
He stated: "Bacary has a little, little problem but it's nothing big. That's why he didn't start in Bucharest, we don't want to take a risk."
Although he's new to England, Pep knows the Stoke City clichés all-too-well.
However, the manager told journalists that he won't use the conditions as an excuse if things don't go to plan and revealed that he won't change his tactics too much for this clash.
He said: "All of the managers try to control as much as possible.
"We are going to try to fight for the title so we are going to try to adapt. We're not going to complain that the pitch isn't good. It's 11 v 11 on the pitch. It's my first time in my life at Stoke City and let's go!
"In Germany, we didn't always play on sunny days. We played in tough conditions as well there – in Spain, in Pamplona, in San Sebastian for example, the conditions are tough. We're going to play in those conditions and OK, we'll do it.
"It's not time to change a lot because I don't want to confuse my players but I have to say, I am impressed the most that they are so intelligent.
"The way we played in Bucharest was a high, high level. We did it so quickly. That's because of the intelligence and quality of the players.
"The players they move depending on the move of their teammates really good and that's not easy."