Men's Team
1
Gabriel Jesus: Need to know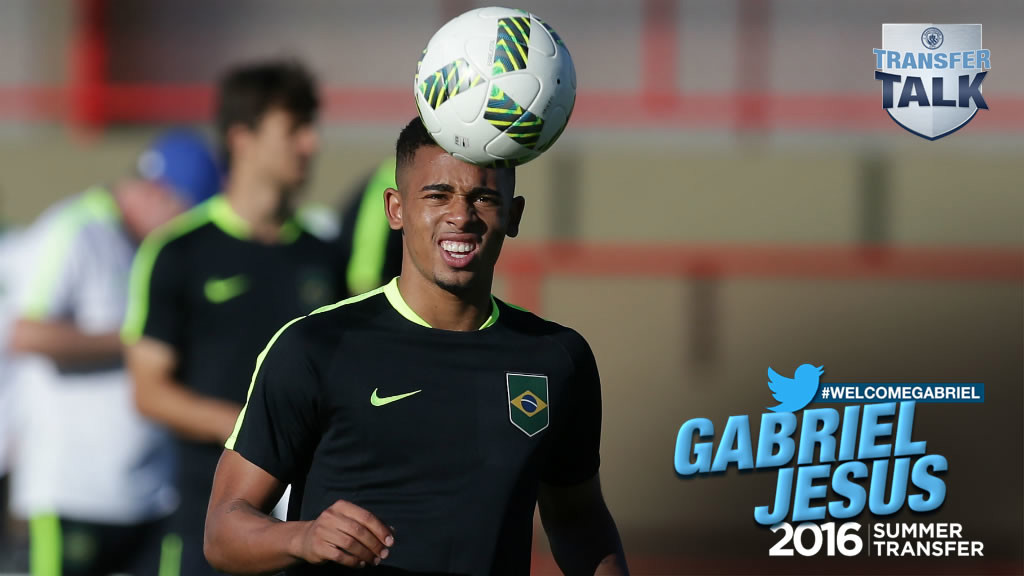 Gabriel Jesus
What you should know about City's exciting new signing, Gabriel Jesus.
Street smarts
After being born in April 1997, Jesus was raised in the favelas of Jardim Peri, in the north zone of the huge city of Sao Paulo.
Like many from the region, he grew up educating himself about the game on the streets but once he was noticed by amateur club Anhanguera his career was kick-started. He then joined the youth set-up at Brazilian giants Palmeiras in 2013.
Crazy numbers
Jesus' talent came to the attention of all in Brazil when he scored a jaw-dropping 54 goals in 48 games in his first year at the club before 37 goals in 22 U17 Campeonato Paulista games in the next season.
Following his debut for Palmeiras' first team in March 2015, the teenage sensation scored 19 goals in 39 games playing at the top level of the Brazilian and South American club game.
Although mainly used on the left wing, Jesus can play as a striker or on the right.
Award winner
His blistering form during 2015 not only saw his Palmeiras side lift the Copa do Brasil trophy, he was also chosen as the winner of the prestigious 'Best Newcomer' award in Brazilian football.
The attacker has been on fire again this year, currently leading the scoring charts for the Campeonato Brasileiro with 11 goals in 14 games.
Style
Having been likened to many of the great Brazilian attacking talents of the last decade including Neymar and Robinho, Jesus has really gripped the imagination of the Brazilian public.
Jesus has shown over his short professional career that he is equally adept across all attacking areas of the pitch whether using his low centre of gravity to beat a defender or remaining composed in a difficult one-on-one situation.
His determination to impress means that he works just as hard off the ball as on it; a trait not normally associated with South American flair players.
Social media
You can see pictures from Gabriel's life on his Instagram profile at @dejesusoficial but as his profile says: "Não uso Twitter".