First Team News
1
Guardiola: Stones is ready to play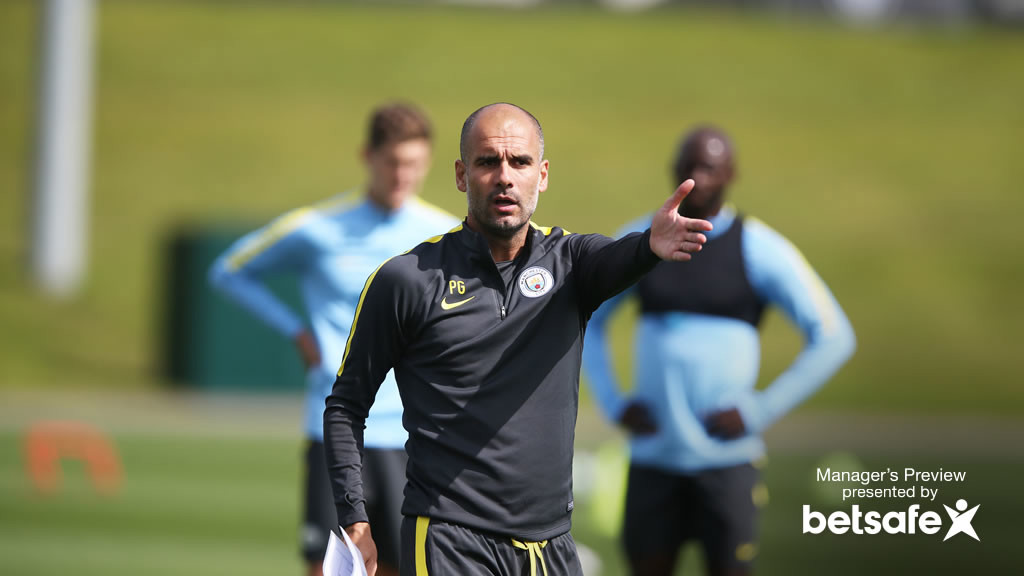 GUARDIOLA: Boss on Black Cats test
John Stones could be handed his debut in City's season opener against Sunderland on Saturday.
His new manager Pep Guardiola believes that his newest recruit has the intelligence to come straight into the team but confirmed that Stones' fellow new boy Leroy Sane will miss out through injury.
Pep told journalists in his pre-match press conference that he knows "80 or 90%" of his first line-up and said that Nicolas Otamendi will face a late fitness test on Saturday to determine whether he will start.
"Finally we could pick John Stones up and it's important for us to have a young, English player with a huge talent," Pep smiled. "Not just to defend but for the build-up, his intelligence and the ability to play through the lines. He's a good, good player.
"He's fit – he played four, five, six friendly games with Ronald Koeman at Everton. Sane didn't train with us, he's out – in the next week I think he'll start to train.
"Stones has had a lack of time with his teammates but he reads the game so there are people who are intelligent. He reads what's going on and what he needs to do – I think he's ready.
"Nicolas is much, much better – he had a problem with his tendon. He will be fit but we have a little, little eye on the game in Romania so we'll see tomorrow whether he'll play against Sunderland.
"I know 80/90% who's going to play tomorrow but I'll sleep on it. It's almost done – not quite 100%, I need my dreams to make the right decision."
Guardiola once again warned that it will take time until we see a City team performing exactly the way he envisages.
However, if there's one thing he won't accept, starting tomorrow, it's a lack of effort.
Pep has called upon his players to show "soul" at the Etihad on Saturday
"To create something you need time, to create ideas to attack, but for soul we don't need time," he declared.
"Tomorrow I don't know if we're going to play good but I won't accept if we don't play with soul. We play tomorrow from the first day. That's what I'm looking for from our team. I want our fans in the Etihad to see that. I want my players to play their football with pleasure inside."
Finally, Pep refused to rule out more transfer activity before the window closes at the end of the month.
Guardiola will analyse his squad over the next few weeks before deciding who stays or goes.
He added: "August 31 is the last day – then we'll see who will stay, which will be loaned, which will be sold and which will be coming. We'll see over the next three weeks how the team looks."