First Team News
1
Hart: A special night for me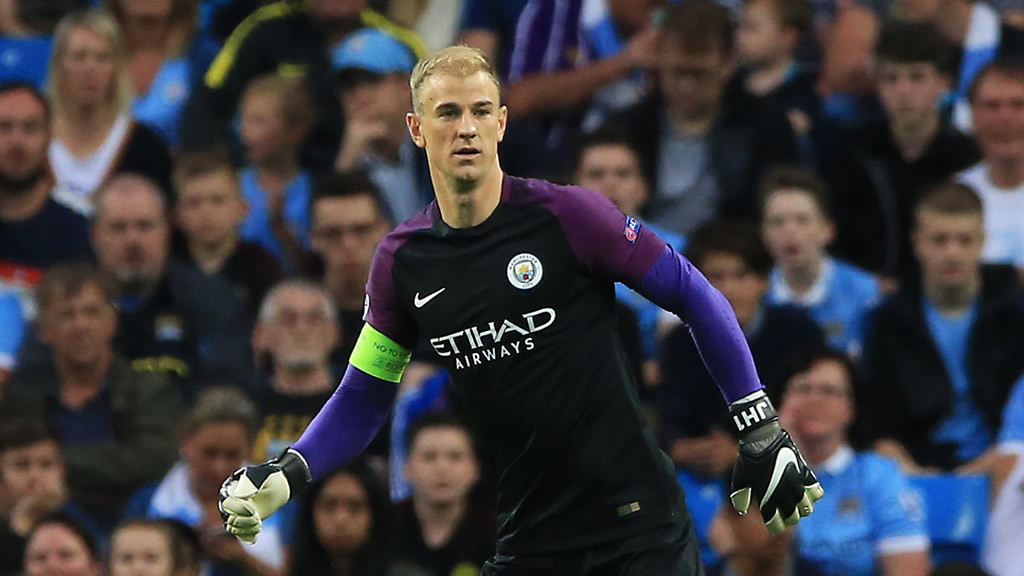 ALL HART: The skipper in action
Joe Hart called City's 1-0 win over Steaua Bucharest a 'special night' as the Blues progressed to the group stage of the Champions League.
Fabian Delph's header sealed a 6-0 aggregate victory for the Blues who will now go into Thursday's draw for the group stage of Europe's elite club competition.
Pep Guardiola made eight changes from Saturday's win over Stoke – including giving Hart his first start of the season.
"That was a really special night for me," said Hart.
"I've had a lot of good nights in football but that was a really nice night for me. I'm really happy that Fabian scored and he's won us a game in the Champions League.
"This is a special place for me and it's a place I love to be. Situations occur in football and we're men, we get on with it. I really appreciate the people of Manchester City and it turns out they appreciate me. Tonight I played for Manchester City and I enjoyed every moment of it.
"We've got a top manager that the club has wanted for a long time and he's going to have his opinion on things."
Goal scorer Delph felt that the Blues did enough on the night to secure the victory.
He said: "We went in to the game as though we needed to win. It was 5-0 in the first leg but they sat behind the ball and made it difficult and tried to counter on our mistakes. We changed it at half-time and we managed to get the goal and see it through.
"We've got a great team and a great squad as tonight as shown with the number of changes we made. I'll be watching the draw on Thursday and feeling pretty comfortable with whoever we've got."