First Team News
1
Head to Head: KDB v Bale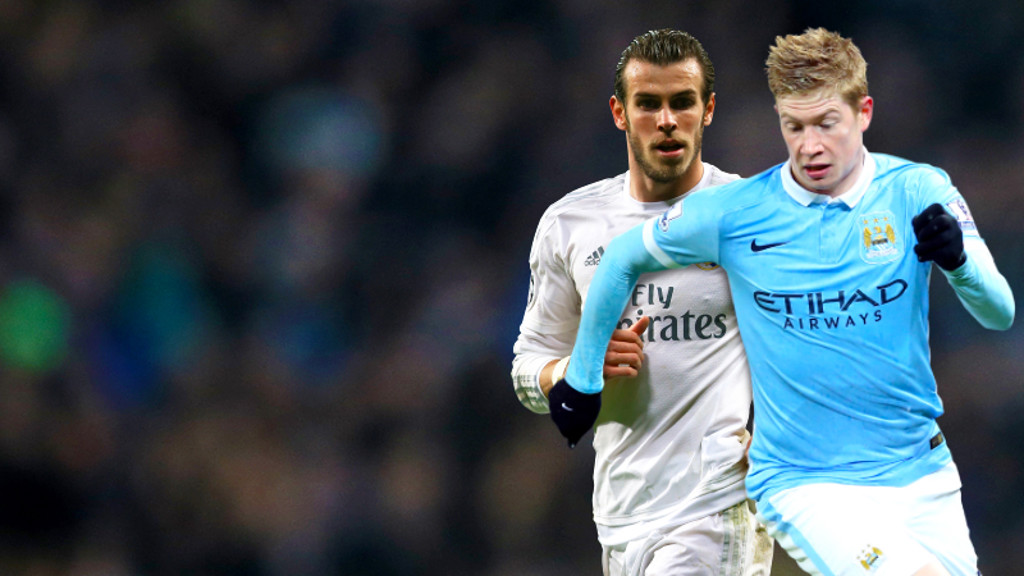 KDB V BALE: Stats showdown
Two of the world's leading attacking midfielders come up against one another at the Etihad Stadium on Tuesday night.
Kevin De Bruyne and Gareth Bale will be charged with firing their respective teams through to the final of Europe's premier club competition.
Let's take a look at how the pair have fared so far in the competition…
Champions League stats only
Appearances
Kevin De Bruyne missed both legs of City's Last 16 win over Dynamo Kyiv but he has still appeared in three more games than his Real Madrid counterpart, playing a match-winning role on more than one occasion…
KDB: 8
Bale: 5
Minutes Played
By virtue of the fact that the Belgian has played in more games, he come out on top here too.
KDB: 532
Bale: 343
Goals
Kevin's netted three times in the Champions League, including one in each of the legs of City's quarter-final victory over PSG. Bale has yet to score in this year's competition.
KDB: 3
Bale: 0
Goals per minute
De Bruyne's other UEFA Champions League strike came in the last minute of City's 2-1 win over Sevilla.
KDB: One every 177 minutes
Bale: N/A
Assists
It's a score draw when it comes to laying on goals for teammates…
KDB: 1
Bale: 1
Chances created
It's a tight one, this… but Kevin has created six more clear chances for his teammates, laying one an opportunity to score every 26 minutes he's been on the field.
KDB: 20
Bale: 14
Passes
Kevin has attempted double the number of passes that Gareth has in his eight Champions League matches.
KDB: 292
Bale: 152
Pass accuracy
De Bruyne squeaks it by 1%...
KDB: 80%
Bale: 79%
Distance covered
The Belgian leads the way again in this metric by virtue of the fact that he's played more games than his Welsh counterpart.
KDB: 67003m
Bale: 38890m