First Team News
1
Zaba eyes place in last four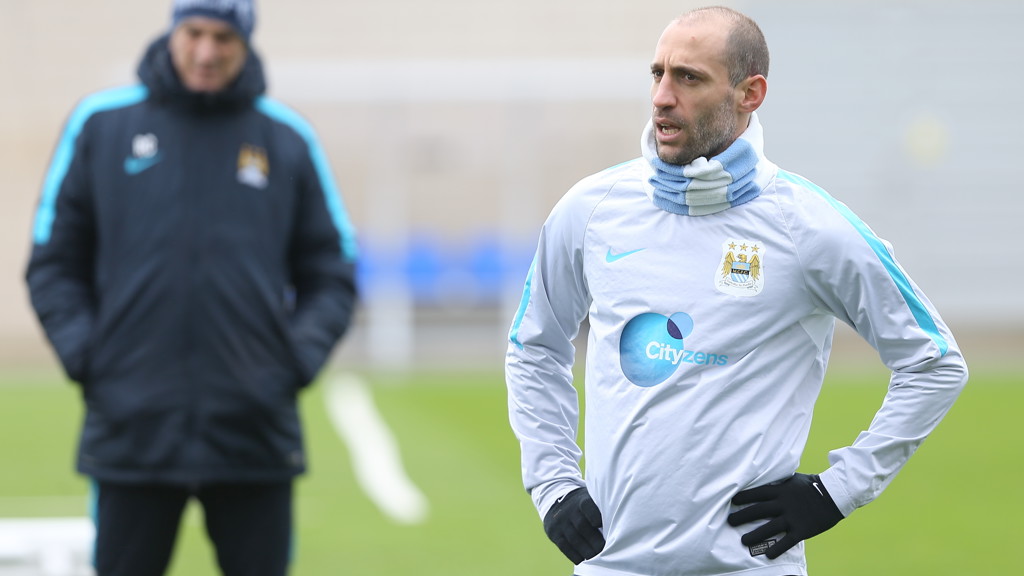 Pablo Zabaleta is confident that City can qualify for the semi-finals of the Champions League and take the club to a new level against Paris St-Germain on Tuesday.
The popular Argentine is a veteran of several European campaigns, dating back to City's journey to the last eight of the UEFA Cup in 2009, and knows that a last four place this time is within City's grasp.
"It's going to be one of the biggest nights for the club. 2-2 was a great result for us, thinking that we have to play again at home on Tuesday," Pablo said.
"I think it would be a great step forward for the club if we can go through and be in the semi-finals of the Champions League. That would mean we would be one of the best four teams in Europe."
Pablo has been a key part of City's success since joining the club in August 2008 and become a cult figure with the fans, who he hopes will be rewarded with another night to remember under the lights on Tuesday.
"It will one of those nights that City fans have been waiting for for a long time and as usual we need their support," he added.
"The fans being behind the team for the whole game will be really important for the team. The most important thing is to win that game and go to the semi-final."
That the Blues have such an opportunity to progress is thanks to a gritty performance in Paris last week, when having lost the lead they battled back to level the score through Fernandinho's equaliser 18 minutes from full time.
PSG will still be a dangerous proposition but Pablo feels City have the players to deal with them.
"So many people were talking about PSG being favourites, but we showed that we have a good team and if we play in the same way without making mistakes we have players that can score at any time in the game.
"It will be important not to concede many chances because they have Ibrahimovic, Di Maria, Cavani who can all score goals. For everyone that loves football it ione of those games that cannot be missed."