Men's Team
1
Bournemouth v City: Opposition view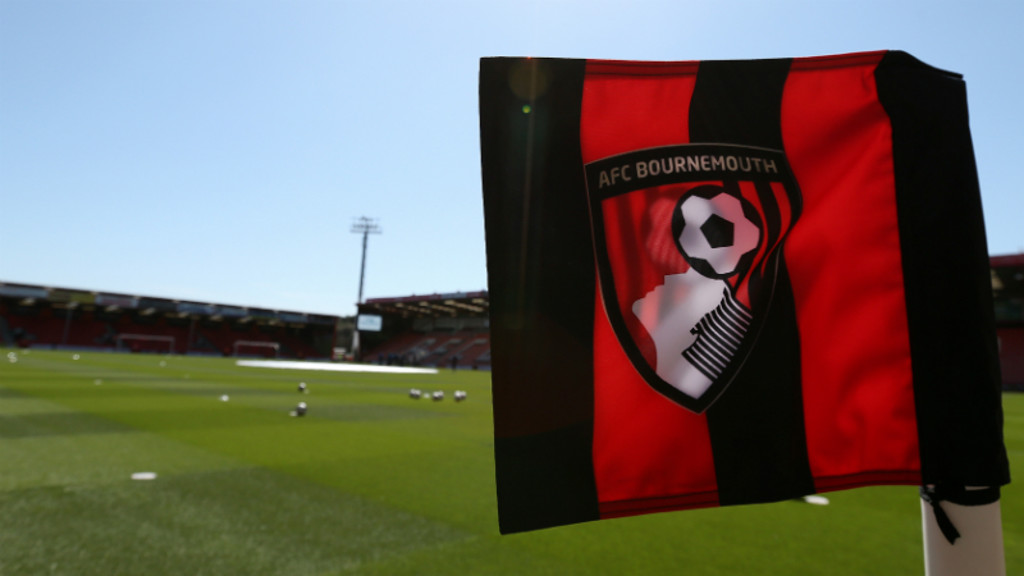 CHERRIES: A view from the other side ahead of City's trip to the Vitality Stadium.
Time for a view from the other side ahead of Saturday's clash...
This week's supporter is DJ (@UTCIAD), editor of the AFCB fans website (afcb.vitalfootball.co.uk). Here's what he had to say...
How are you feeling ahead of the game?
Excited. Due to the international break, it's felt like a very long time since our last game against Tottenham.
This is also one of those games that many in the media refer to as a "bonus match" - games against the likes of Manchester City, etc. are not going to define our season so the Cherries can go into the game with no pressure and hopefully express themselves.
How do you think Bournemouth should approach the game?
With nothing to lose. Personally, I do think we have pulled clear enough from the relegation zone to not be overly concerned by it.
If we continue to tick along nicely, despite this current difficult run of fixtures, we will surpass 40 points and probably be six plus points clear of the drop come the end of the season, so these are games we can really enjoy and test ourselves.
How do you expect the Cherries to line-up? Who will play and in what formation?
In recent matches, we have switched from a 4-1-4-1 formation to a 4-4-1-1 formation, which might seem subtle, but the loss of the extra man in midfield for a pacey attacker has been very successful against the likes of Southampton, Newcastle and Swansea, bringing three consecutive victories.
Many might have assumed (myself included), that we would revert back to having the extra man in midfield away at Tottenham, but we didn't and that was a sign of how high the confidence amongst the squad was.
For this game I think we might now revert back to five in the midfield and try to give ourselves a bit more possession to keep a foothold in the game. Hopefully Harry Arter will be fit after withdrawing from international duty with the Republic Of Ireland.
Starting XI: Boruc, Smith, Francis, Cook, Daniels, Ritchie, Gosling, Surman, Arter, Gradel, Afobe.
It would however be harsh on Joshua King as he has been in excellent form, so he could swap in for Afobe.
What have you made of Bournemouth's season so far?
This has been the Cherries' first ever season in the top flight of English football and itbegan just six years after almost losing the club to non-league football and potential financial oblivion following a seventeen point deduction in the fourth tier.
Since then, we've won promotion to the third tier with that same squad due to a 16 month transfer embargo and enjoyed two promotions in three years to reach the Premier League.
It's all remained very surreal. Due to everything the club has gone through in recent years, the thoughts of relegation doesn't fill you with trepidation like it might for Aston Villa fans - it's been exciting and a new experience with visits to a fair few grounds I'd never thought I'd see the Cherries play at (and often win at).
We continue to defy the odds, proved this week with the reports that we have the lowest wage bill in the entire league and yet we do it with style, playing attractive, attacking football with the majority of the side British and having been through the leagues and it's all down to Eddie Howe.
Who is your key player and why?
Harry Arter. His absence at the start of the season was clear and following his return to the side, our performances improved. It wasn't completely down to him, but his work rate, passing and tackling are all key components to how we try and win the battle in the midfield.
Which City player do you think Bournemouth should be most wary of?
Due to his goalscoring record against us for both City and Liverpool, it would have been Raheem Sterling but thankfully I believe he's out injured... Assuming he is fit, you can't look much further than Sergio Aguero.
Where do you think the key battles will take place on the pitch?
All over! At the Etihad, City were very strong on the flanks and the pace of the side really caught us out on that day as we continued to try and settle into the division.
City on that day however were missing Aguero, so if he is fit I'd think perhaps they will play more often through the middle and due to this, I'd think our wingers could drop inside quite regularly and try and congest the midfield.
Dare to cast a score prediction?
If AFC Bournemouth are at their best, then we are capable of getting a result against anyone. If City however are at their best then obviously the task becomes much greater!
I'd take a point, but my prediction is: an entertaining game.
Where do you think both teams will finish the season?
I would assume the only side happy with where they finish this season will be the Cherries. AFC Bournemouth's obvious target this season would have been to finish no lower than 17th. I think we will finish 14th - 15th.
City will end the season most likely behind Leicester City and Tottenham Hotspur and maybe even behind West Ham United so I guess that's not what they would have expected at the start of the season or even as recently as December? A top four finish to save the season ahead of the Pep revolution?