First Team News
1
Ten things you didn't know about Raheem Sterling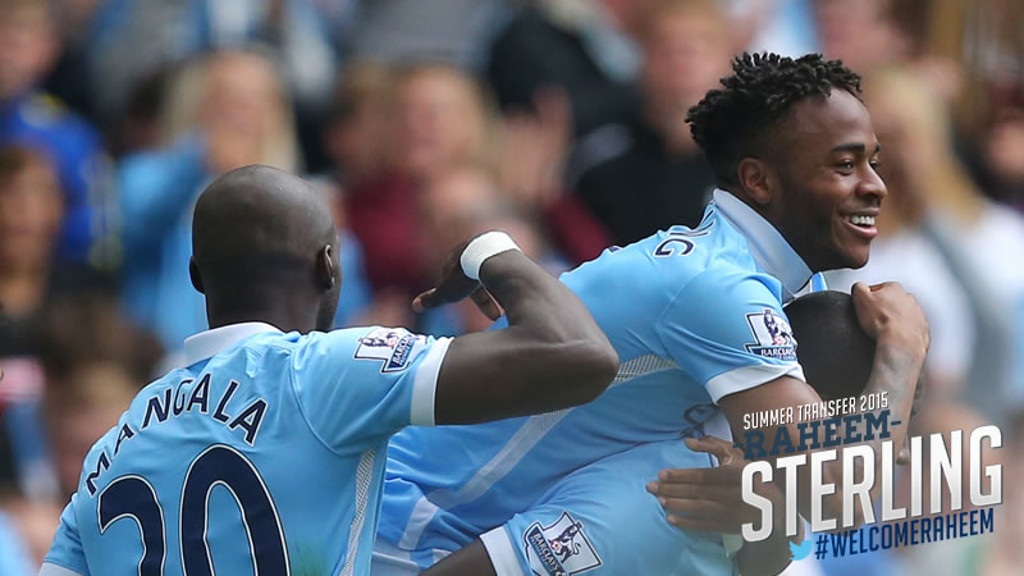 In the first of a new mini-series, we bring you ten lesser-known facts about our summer signings.
First up, it's the man who became our first capture of the summer transfer window, England international, Raheem Sterling.
Jurassic World: Raheem has one of the most instantly recognisable running styles in English football but he can see the funny side… he told Copa90 in a 2014 interview: "I know I've got the T-Rex arms – I get stick for it all of the time but it's not a problem for me as long as I'm either scoring or doing something right!"
Baller: Just by a look at his name, Sterling seemed destined for sporting greatness. Raheem's middle name is Shaquille, the same as former NBA superstar Shaquille O'Neal who is infamous for his propensity for shattering a glass backboard or two.
A Kingston Lad: Although Raheem represents England at international level, he was actually born in Kingston, Jamaica and lived there until he was five. Sterling regularly visits the country of his birth and some members of his family still live there.
Young Gun: By netting for City against Watford, Raheem became the youngest Englishman to score for City in the Premier League since Daniel Sturridge, who netted his first goal for the club on 27 January 2008.
In good company: Raheem shares a Birthday with Nicki Minaj, Amir Khan and Mary Queen of Scots on December 8.
Come Dine with Raheem: His favourite dishes are spaghetti bolognese, red pea soup and chicken stew with rice and peas.
Three Lions: Perhaps it's not surprising he went on to become an England star as Raheem could see the Wembley arch from his family home in Harlesden, West London.
Gazza: Raheem's favourite England player of all-time is Paul Gascoigne: "I'm too young to remember him actually playing but I've seen videos and it's the way he goes past players like they're not even there."
Stars of track and field: Sterling would have stayed in sport if he had not made it in football. He says he would have tried for a career in athletics if it hadn't worked out in the beautiful game.
Opportunity knocks: Kenny Dalglish was only able include a 16-year old Raheem in the Liverpool squad for the first time in February 2011 because he was on a half term break from Rainhill School where he completed his education. This was for a Europa League tie away to Sparta Prague. He made his first-team debut against Wigan in March 2012, coming on as a substitute at 17 years and 107 days.