There was the old familiar Champions League-flavoured sting in the tail for City supporters at the Etihad Stadium on Tuesday night.
Just when the home side seemed to be on their way to a deserved victory after Giorgio Chiellini's own goal, Mario Mandzukic and Alvaro Morata struck to inflict a first defeat of the season on City.
Where was the game won and lost? What can City take from the loss? Who caught the eye? Here are five things we learned from City v Juventus…
A game won on two moments…
Tempting thought it may be to throw this latest UEFA Champions League disappointment into the same box as previous defeats, perhaps that would be oversimplification on this occasion.
For the most part, City dominated this match against last season's finalists and were in control defensively, limiting the Old Lady to just one shot on target until their 70th minute equaliser.
It wasn't the humbling night it may have been painted as elsewhere as defeats to Ajax, CSKA or Dortmund may have been – it was instead an evening where home supporters left the stadium wondering just how City had lost the match.
Champions League matches are often won on moments and that was certainly the case on Tuesday night as Juventus benefitted from two pieces of great individual skill at either end to come away with the victory.
Gianluigi Buffon's miracle double save from Raheem Sterling and then David Silva kept his side in the game and in truth, there was very little City could have done to prevent Alvaro Morata's stunning turn and shot from finding the back of the net.
Yes, it was undoubtedly a disappointing last 20 minutes from a City point of view but there were signs that the home team had learned some lessons from previous failures.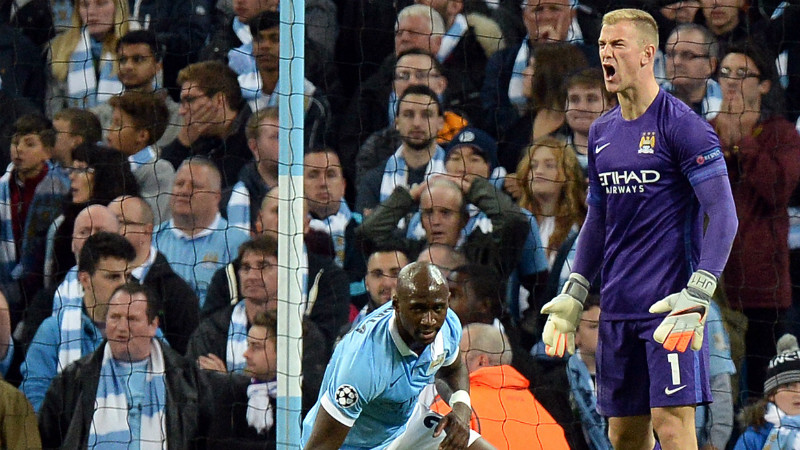 All is not lost…
There's no sense in twisting the facts, winning your Champions League home games is key to progressing as group winners and we may already be up against it if we want to avoid seeded teams in the Round of 16 after last night's results.
Travelling to Borussia Monchengladbach, Sevilla and Juventus will be stern tests but we've come through in adversity before and there are still 15 points to play for.
Ten points is generally enough to see you through to the knockout stages (11/12 aside!) and this is where being placed in the competition's toughest group may actually be a blessing in disguise.
Sevilla are certainly capable of taking points off Juventus and vice versa – if Borussia can recover from their poor start, they are also capable of getting a result or two, meaning it could be a lower points tally than normal which crowns the group winner.
While we're looking at the brighter side of things, there was also another record broken last night – a record which has stood for 46 years!
The attendance of 50,363 is City's record attendance for a European game, breaking the 49,665 who attended our game against Athletic Bilbao at Maine Road in 1969.
Let's get that one broken again when Sevilla visit next month!
A great atmosphere inside the City of Manchester Stadium. Plenty of attacking intent from both sides. #UCL pic.twitter.com/GCU1qxemj3

— Champions League (@ChampionsLeague) September 15, 2015
Getting picked off…
City can't expect to keep clean sheets all the way through the season – sometimes we will need to outscore the opposition.
Sadly, last night we couldn't turn our domination into goals and this ultimately cost us the match.
Raheem Sterling had two one-on-ones superbly denied by Buffon, Silva had a couple of close range efforts and Wilfried Bony worked space for shots which he couldn't convert.
As stated above, Champions League games are, in a lot of cases, won on decisive moments rather than the ebb and flow of matches.
Pellegrini's side dominated all of the meaningful statistical metrics, shots on target (5 to 3), possession (59.4% to 40.6%) and attacking third passes (171 to 120) but it doesn't count for anything if you're beaten.
If City are to carry their "shock and awe" attacking approach from the Premier League into Europe, they need to make the best of shooting opportunities created or risk being picked off on the counter like they were on Match Day One.
Kompany blow…
Nicolas Otamendi was completely faultless in the concession of Morata's winning goal but it was far from ideal to lose Vincent Kompany to injury at such a key stage in the match.
The skipper has been back to his very best this season and that was on full display again last night as he, along with the impressive-again Eliaquim Mangala, shackled Morata and Mandzukic for the most part, limiting them to half chances and just that equalising goal which came from an un-defendable Paul Pogba pass.
Kompany's withdrawal came just minutes after that equaliser and Manuel Pellegrini will now be sweating on the Belgian's fitness ahead of West Ham's visit on Saturday.
That said, perhaps this is where City's strength in depth will tell as, in Otamendi, City have a ready-made replacement should they need it.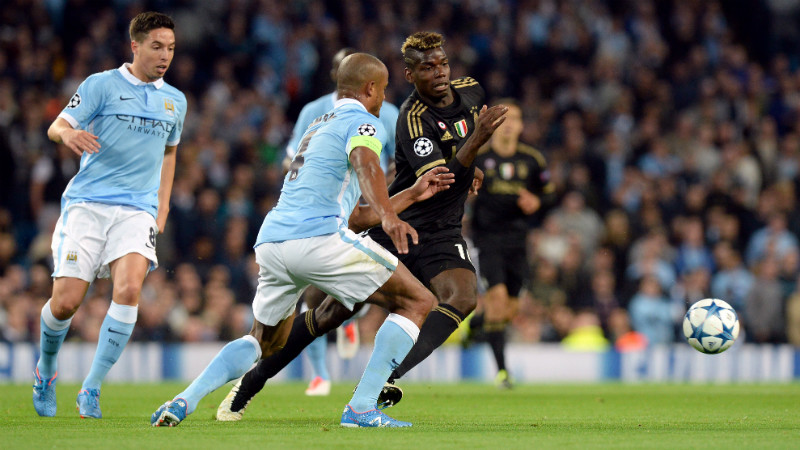 Fernandinho imperious yet again…
We wondered how Fernandinho would start this season considering he didn't manage a single minute of pre-season action due to his involvement in the Copa America.
A couple of weeks into the season we were saying that he was matching his form in his first campaign, the title-winning 2013/14 season, but now he may be even surpassing it after he turned in another imperious showing in the centre of midfield against Juventus.
On a night where Toure v Pogba was the media's headline bout, the Brazilian stole the show with his tireless covering, clever forward passes and willingness to take on shots from range.
He won seven tackles, completed 88 of his 93 attempted passes and nearly scored with a stunning volley.
FT #MCFC 1-2 #Juve Fernandinho was City's top passer and ball recoverer (via @StatsZone http://t.co/1sHvdLfQcq): pic.twitter.com/s3fEL2OC53

— Stats Zone (@StatsZone) September 15, 2015
---
Support the team in aiming for a tenth home Premier League win a row as they take on West Ham on Sat 19th Sept at 5.30pm. Make sure you don't miss out on another memorable game at the newly-expanded Etihad Stadium and buy your tickets now or enjoy the game in the new 93:20 bar from £60 + VAT.
Hospitality is also available – Experience the new Legends suite from £150 + VAT and enjoy a matchday like a Legend. You can book online, call our hospitality team on +44 161 444 1894 (option 1, option 2) or email [email protected].