First Team News
1
We must return home with a victory says Otamendi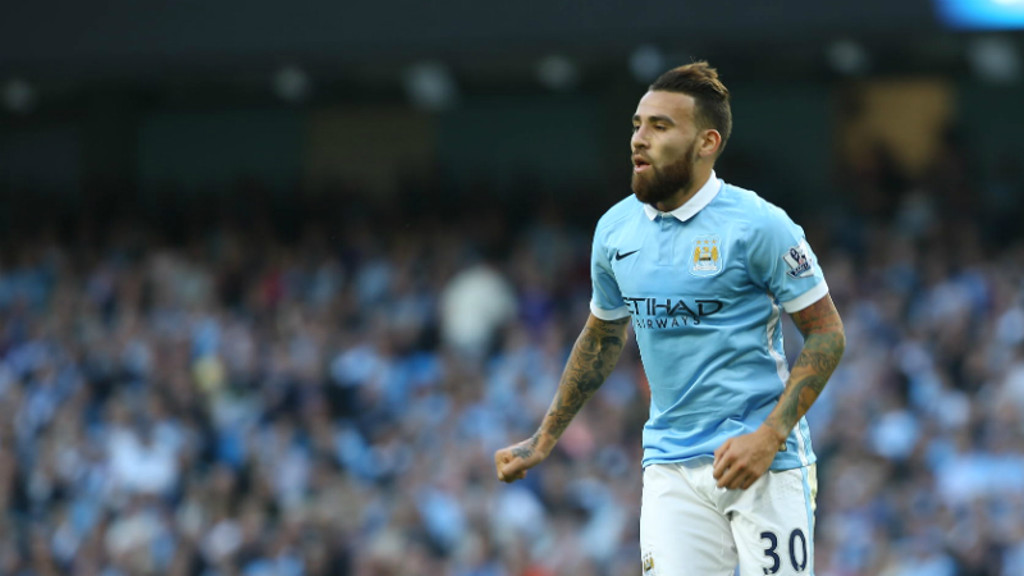 Otamendi
Nicolas Otamendi says Borussia Monchengladbach's poor start to the campaign means nothing ahead of Wednesday's Group D clash.
City and Monchengladbach both lost their opening Champions League match and can ill-afford another loss but while the Blues' recent form has dipped, the Bundesliga side have recovered from six straight defeats to win their last two league matches.
The Argentina star, however, claims form means little going into European matches and the fact Borussia seemed to have turned the corner under new boss Andre Schubert won't make the game tougher as he believes it was always going to be a difficult test.
"The change of manager means nothing," said Otamendi. "I've always said that Champions League games are special; you have to give respect to your rival and it doesn't matter that they are not in their best moment.
We have to think only about ourselves and taking three points from this game - that's the most important thing. It is very important for us to climb the table and come back from Germany with a victory

...Otamendi #30...
"We were very unlucky to lose against Juventus because we were controlling the game but still didn't win – that can sometimes happen in football - but you must keep going and try to win the next game."
Otamendi has played in City's last four games, only one of which the Blues have won. But the former Valencia defender has enjoyed his baptism of fire and believes he will flourish in England when he fully adjusts to the style and pace of English football.
His all-action style and solid tackling have already won him something of a cult following among the City fans and he promises he will be giving everything for the supporters each time he plays.
"If the fans like my style of play, then I'll be very happy," he said. "Things didn't go well at the weekend for us, but we will bounce back.
"If I can have the fans behind me and help send them home happy each week, then I'll be happy. I hope to perform well and will always give everything for them and the team.
"I always dreamed about playing in the Premier League, I'm very excited about our fans and the atmosphere in our stadium and I'm getting along well with my team-mates and though it takes time, things are progressing well."
---
Make sure you're at our next home Premier League match against Newcastle on Sat 3rd Oct at 3pm. You can buy your tickets now to ensure your seat for another memorable game at the newly-expanded Etihad Stadium.