First Team News
1
Pellegrini delighted with "strong reaction"
Bench
Manuel Pellegrini praised his side's response to falling behind after their dramatic victory over Borussia Monchengladbach.
Trailing Lars Stindl's 53rd-minute strike, City left it late to emerge victorious in Germany, and although the Blues' boss wasn't entirely pleased, he admired his side's resilience in the final stages.
He admitted: "It was a strange game. With 65 minutes played, both teams had chances to score. After that, we really dominated and made chances.
"They played better than us, especially defensively because we didn't defend well but after that, we had a strong reaction for the last 30 minutes and finally we won the game. I must say Borussia played very, very well.
"We knew before the game they're a very fast team and they're able to recover metres between midfield and their box.
"Joe Hart made brilliant saves but we also had chances that we didn't score. Maybe after 65 minutes, Borussia could have been winning 3-2, or it could have been 3-3 or 4-4. There were so many chances.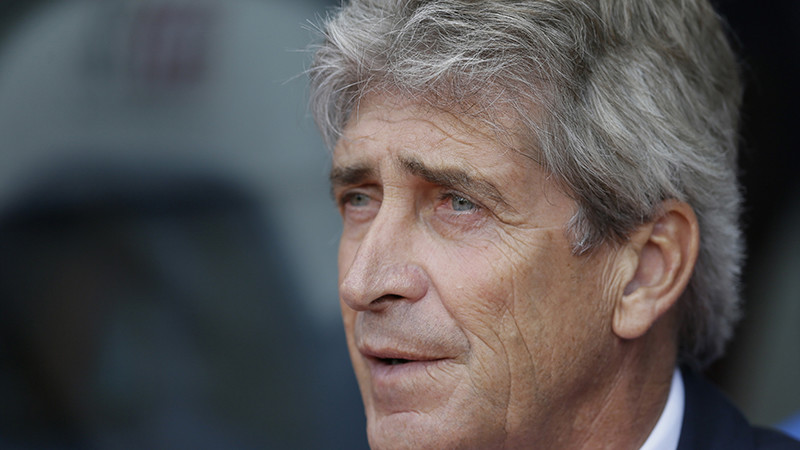 "We had a bit of luck to win the game. Against Juventus and West Ham we didn't deserve to lose and maybe today, we didn't deserve to win but we did."
Hart produced a Man of the Match performance to thwart the hosts on a number of occasions, keeping City in the game. Without the shot-stopper's inspired display, the Blues could easily have found themselves two or three goals down with little chance of recovering.
Like his manager, the England goalkeeper admitted the Blues' performance could have been better but typically modest, refused to take any acclaim.
"We didn't play well today," said Hart. "We were really disjointed. Today, like in the past couple of Premier League games, we had a good half and a bad half.
"I think we deserved to win. They made more of their chances, making me work, but we had some really good chances, too.
"They've got some good movement - Kevin De Bruyne warned us about them. They've a very fit team and if anything, they work themselves into the ground.
"We profited when they were a little bit tired at the end. They made a few mistakes and we kept our quality.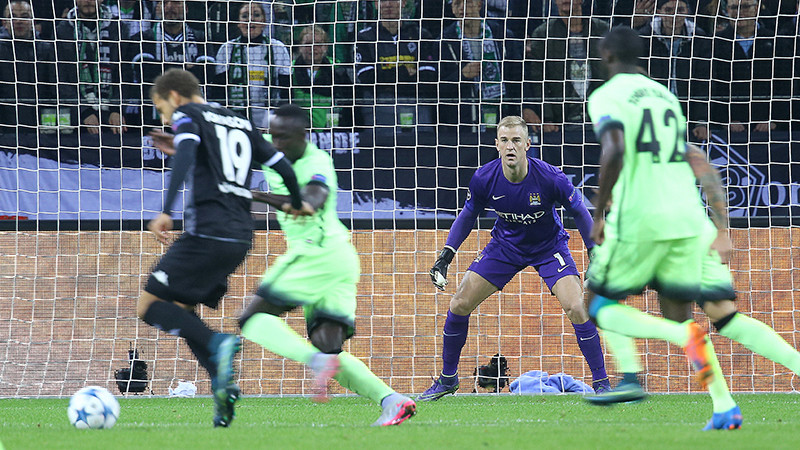 "We left it late but Kun's a cool guy and no matter whether he's in form or not, he will score."
On the subject of his crucial penalty save, Hart reserved praise for the staff behind the scenes, asserting practice makes perfect.
He smiled: "We work hard. We've got a lot of really good guys in the analysis department. No stone is unturned with us - I've seen a lot of penalties by a lot of players and I was ready for it."
On the Blues' chances of progression, he laughed at the suggestion City always do things the hard way. He declared: "If you speak to our fans, it's the way we do things! It's something we need to change but when we get results like that, it's worth it.
"We're not really happy with the performance but winning puts us in a good position."