First Team News
1
The History Boys: City's five-star club
Sergio Aguero's five goals against Newcastle was arguably the greatest individual scoring feat in City's history given the speed, quality and competitiveness of the modern-day Premier League.
Scoring five goals in 20 minutes is a remarkable achievement and it moved Kun on to 115 goals in all competitions for the Blues, 84 of which have come in the Premier League.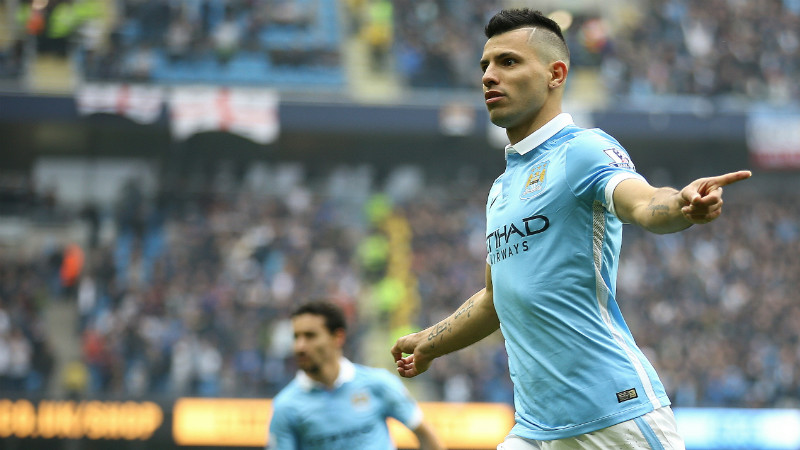 But there have been five other City strikers who have managed a five-goal haul in one match – and one that even bettered that tally!

...The History Boys...
Denis Law famously scored six times for City as the Blues took on Luton Town at Kenilworth Road in 1961. Played during torrential rain and ankle deep mud, Law showed the sort of ruthlessness that made him one Europe's most promising young forwards but with 69 minutes on the clock and City 6-2 ahead, the referee was left with no option but to abandon the game.
Law, no doubt crestfallen was left with a statistic that looks good in trivia games, but was worthless for his career stats (he also scored a goal each in two other matches that were abandoned).
In the replayed match four days later, Law was again on the score-sheet – but City lost 3-1! Law said earlier this year: "At the time, I was fairly relaxed about it. I was only young. I just thought, it doesn't matter, we will beat them in the second game anyway.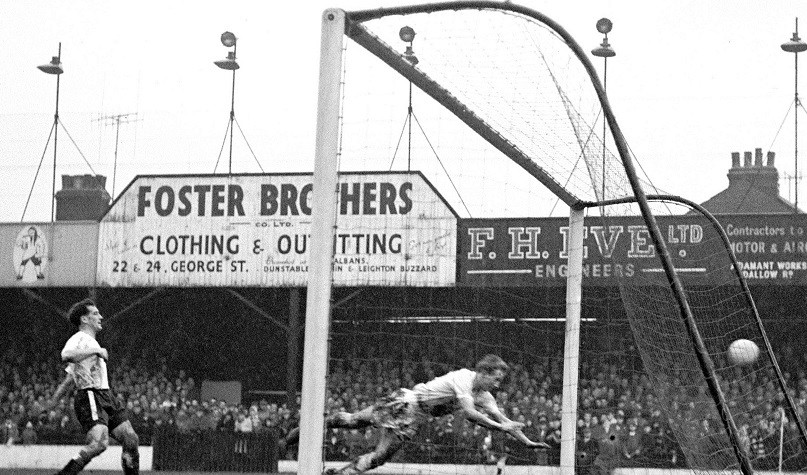 "As it turned out, when we played again, the pitch was far worse. The pitch was so muddy the ball didn't really roll at all. It just turned out to be a disaster. The feeling at losing was far worse than the frustration at the first match being abandoned. We just felt it was a case of turning up and getting the same result.


I never scored six in a game after that. The most I got was four, when I was at Manchester United. The only time I scored six was in a five-a-side game after I retired

...Denis Law...
Prior to that, Bobby Marshall was the last man to hit a quintet when he bagged five in in the 10-1 FA Cup replay over Swindon Town at Maine Road in January 1930.
Marshall scored 80 goals in 356 games for the Blues but three others achieved the feat before he did.
In September 1928, Tommy Johnson scored five of City's six goals in a 6-2 win away to Everton in a Division One clash, but in 1925, there were two more five-timers.
In February 1926, Frank Roberts scored five goals in the 11-4 FA Cup fifth round win over Crystal Palace and just four months earlier Tommy Browell scored five in the 8-3 home league win over Burnley – part of a streak that saw him bag 11 in seven games – but just two days later City lost by exactly the same score away to Sheffield United (perhaps the original source of the term 'typical City'?)
Browell was prolific throughout his time with the Club, bagging 139 goals in 247 matches - but he wasn't the first.
The very first striker to grab a quintet for the Blues was Fred Williams who achieved the feat in a 10-0 Division Two win over Darwen and he was the player who set the bar for others to follow.
All the above could have paled against the scoring prowess of James Currier who managed to score five goals in successive games in January 1941!
His magnificent double high-five came in successive weeks against Rochdale – but sadly for Currier who scored 94 goals in 113 appearances for City, it was in the North Regional League during World War II – therefore unofficial as far as club records are concerned but worthy of note nonetheless.
Back-to-back fives? Over to you Sergio...