Men's Team
1
December fixture changes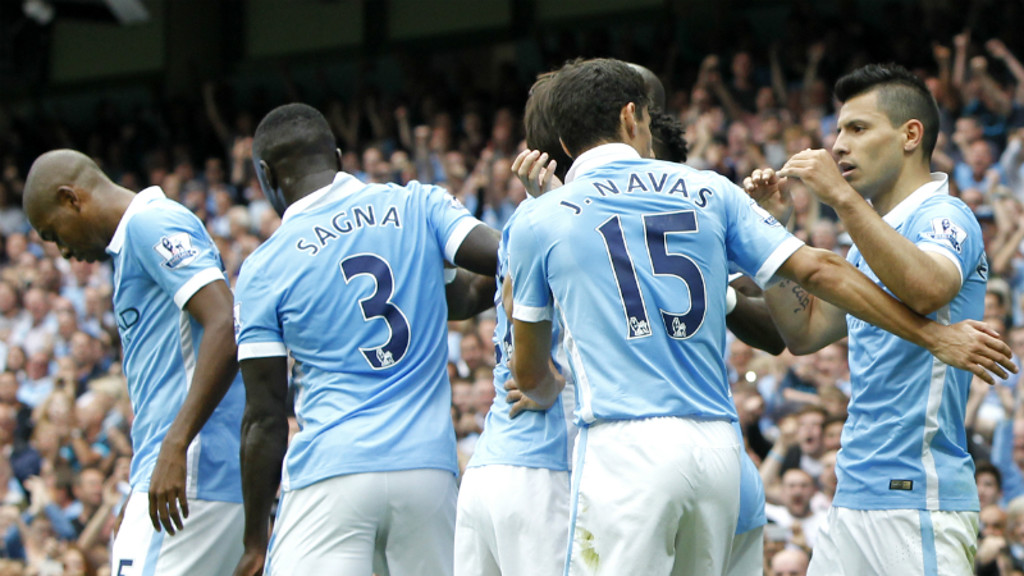 Group celebration for the opening goal against Chelsea
City have had four fixture changes for television over the festive period.
The game at Stoke City on 5 December will now be played at 12.45pm and shown on BT Sport.
City will now travel to Arsenal on Monday 21 December, an 8pm kick-off televised by Sky Sports.
The away game against Leicester will now take place on Tuesday 29 December (7.45pm, BT Sport).
Finally the clash at Watford on 2 January 2016 will be shown on Sky at the later kick-off time of 5.30pm.