First Team News
1
No easy games in this league, says Toure
Yaya Toure believes this City squad is blessed with multiple leaders as they look to challenge on four fronts, starting with victory over Norwich on Saturday.
The Ivorian powerhouse has warned that the Canaries will present a tough challenge, particularly with the Blues on a short turnaround following Wednesday's Capital One Cup win.
However, although Yaya cautions there are no easy games in the Premier League, he insists City will as usual be going all out for three points.
Toure said: "The Premier League is tough; it's very difficult. You can't underestimate anyone in the Premier League this year. All teams are difficult to play.
"We played on Wednesday and then we have one day recovery and try to prepare for the game. It's always tough.
"Of course it's going to be a difficult game on Saturday but we're going to do everything possible to try to win. The teams around us play tough games, and if they draw or lose we can take advantage and that would be perfect."
In the past, much has been made of the strength of City's spine, with particular focus on the roles of Sergio Aguero and Vincent Kompany as well as Yaya.
But the midfielder, who captained the side against Palace on Wednesday, was quick to point to the talent and leadership qualities displayed throughout a highly competitive squad – something he suggests is key when not everything is going the way of the Blues.
"It's my sixth season here but it's been about more than just us three," he argued. "It's about all of us; Silva, Joe Hart, Kolarov, Zabaleta.
"Those players have been massive for the club and we've been together for quite a while now. We know each other very well; we work in the same way. It's very important.
"When things are going wrong we have a group who can act and for us it's quite easy because we have a lot of leaders; Silva, Aguero, Samir, Kevin has come in and settled fantastically well, Raheem as well. All these players know what they have to do and that helps to make our leadership easy. We are very happy."
He added: "When I came to this club I came to lift trophies. We know that to be a big club we must continue winning important trophies and making our imprint in Europe. If we do that people will say Manchester City is one of the great clubs."
The name on everyone's lips this week is Kelechi Iheanacho, and Toure is another to add his name to the list of the striker's admirers.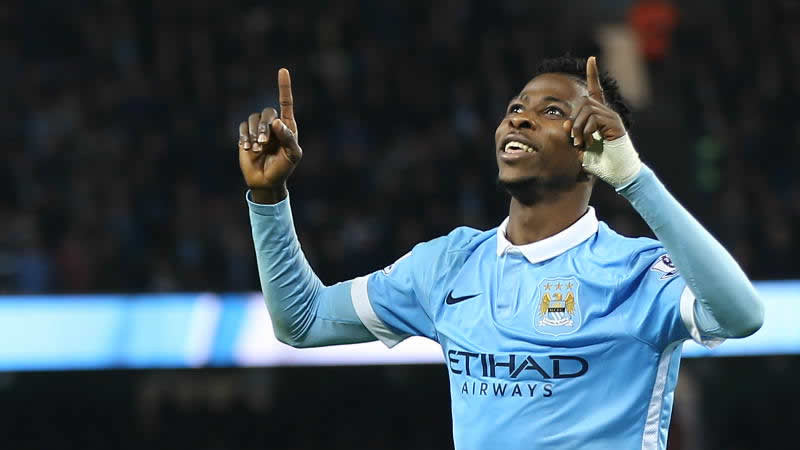 He declared the Nigerian youngster can rise right to the top of his profession, and credits Manuel Pellegrini with helping Kelechi progress so quickly to become one of City's youngest ever goalscorers.
"I always say when you put a good player in a great team with good players around him then they will always perform well," Yaya explained. "When I started at Barcelona it was always easy to play with great players and learn as well. They help you to progress.
"I think for me Iheanacho has the potential to progress and be one of the top players one day. He's young and still learning. You have to be focused and fully committed.
"I am delighted for him and I always give him advice because Kelechi is fantastic; he is clever, he listens very carefully and he works hard in training.
"Credit to Pellegrini as well because the lads are training lots with the first team. Kelechi has been able to see Aguero every training session and try to work like him. It's fantastic, I'm very happy for him."