Men's Team
1
Pellegrini eases Zabaleta injury fears
Pablo Zabaleta's knee injury is not as bad as first feared, Manuel Pellegrini confirmed in his pre-match press conference.
Pellegrini also confirmed that Norwich City's visit on Saturday comes too soon for the return of David Silva who remains on the sidelines along with Sergio Aguero, Gael Clichy, Fabian Delph and Samir Nasri.
Manuel told journalists: "Pablo has the same injury in his medial ligament – it's not so bad as the first one he had.
"We soon have the international break so he should be fit after that - in 25 days he will be ready.
"David [Silva] is not in the squad list for the weekend as he still has some pain in his ankle. He's not available. We'll see if he's available for midweek. We have three more days and we'll decide then.
"Sergio is continuing his treatment – it's different to David as it's a muscle injury so he needs the amount of days he needs to be fit.
"Gael and Fabian should hopefully be OK next week - I hope after the international break we will have everyone fit."
Many of the questions fielded by Manuel concerned young Kelechi Iheanacho who was named Man of the Match on his first start against Crystal Palace in midweek.
As ever, the Chilean would not give any hints on his starting line-up for the next game but he did not rule out a first Premier League start for the Nigerian starlet.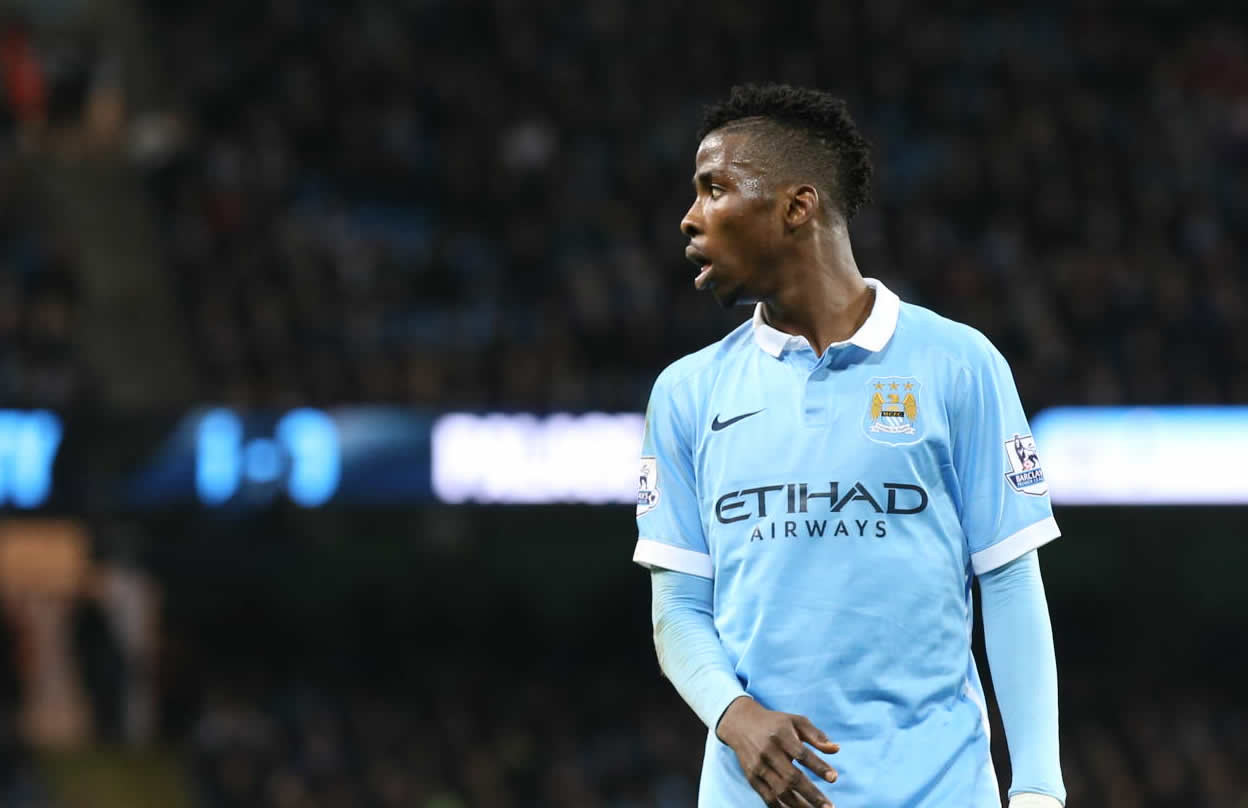 "It's important that the young players have a chance, they take it," Pellegrini declared.
"Kelechi didn't impress me as I work with him every day. I know what he can bring to this team.
"I'm very happy he could demonstrate what he could do but it's just one game, we need him to do it every time he plays.
"In the way he played he demonstrated what he can do and he will have an option to start.
"It's not an easy position to start in this team as we have a lot of important players with Kun and David but at this moment they're not fit. It just depends on the form of the player."
City handed Norwich a 7-0 thrashing last time they visited the Etihad Stadium but that will count for nothing on Saturday according to the City boss.
More relevant to the 62-year old is the form of his team following 6-1, 5-1 and 5-1 home wins – victories all the more pleasing because of the stellar cast of names missing.
"I think that the performance [against Palace] was very good," he reflected.
"Now we must repeat it tomorrow. I never complain about the amount of injuries but to keep playing this way with so many missing and scoring goals is important for the trust of the team.
"We cannot think about two seasons ago with Norwich, it's different, another team, another names, another moment.
"We're not thinking about Sevilla, just Norwich – we must continue at the top of the table. After we finish we'll see which are the better players to play against Sevilla."
---
City continue their Premier League campaign as they play Norwich this Sat 31st Oct at 3pm. Make sure you don't miss out on another memorable game and buy your tickets now.
Hospitality is also available from £99 + VAT. You can book online, call our hospitality team on 0161 385 2012 or email hospitality@mcfc.co.uk.