First Team News
1
De Bruyne and Hart pay tribute to goal-king Kun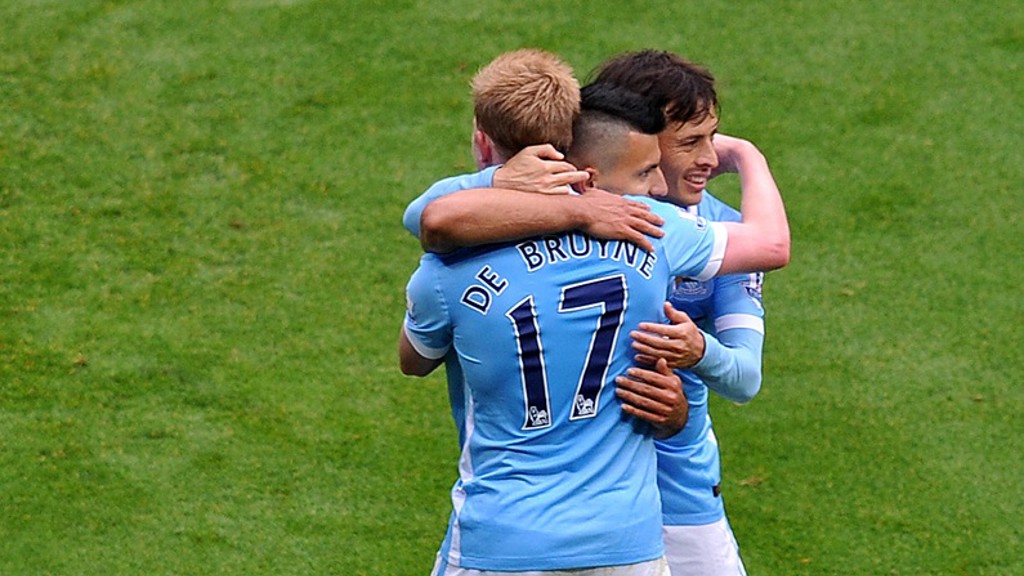 Kevin De Bruyne and skipper Joe Hart paid tribute to five-goal hero Sergio Aguero after his one-man demolition of Newcastle.
De Bruyne, who scored one and claimed two assists as well in another impressive display, says the Blues were again patchy in the first half, but were back to somewhere near their best after the break.
"It was a nice victory to get before the international break," said De Bruyne. "We didn't begin the game well and were maybe a little bit tired after midweek but we improved after half-time, put a lot of pressure on them and the Sergio scored with virtually every chance he had.
"He is a remarkable player who can score goals from nothing and it's a pleasure to play alongside him. I thought he did really well in the second-half."
De Bruyne's spectacular volley had the home fans in raptures, but the Belgian admitted he didn't connect quite in the manner that he'd intended – though he wasn't complaining!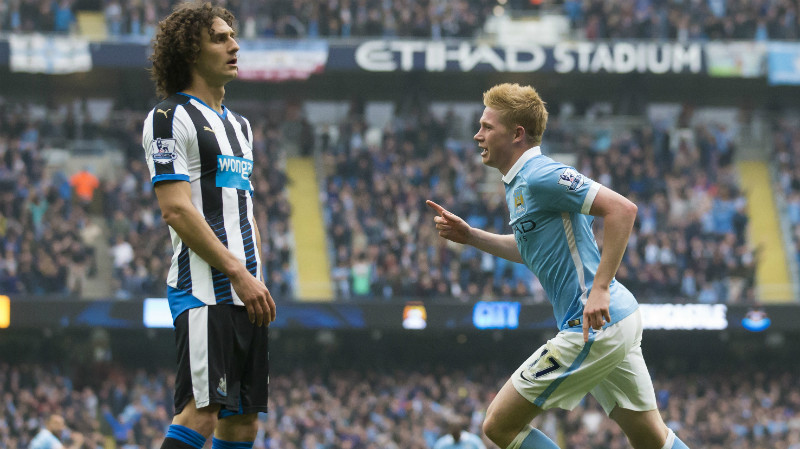 "I'm obviously happy with the second half but I wasn't pleased with the way I played in the first half," he said. "I found it a bit difficult early on but then you come out again and just try to play better and things came off for me.
As for the goal, I didn't hit it perfectly but it went in so it doesn't matter!

...De Bruyne #17..
Captain Joe Hart added: "The first-half was a bit difficult for us but we had 20 good minutes after the break and things went well for us and we showed what we can do and that when we're on our game, we are dangerous.
"We were a bit frantic before we scored so it was a good time to get a goal.
Even when we don't play well we create chances so we just keep going and believe that things will eventually go our way

...Hart #1..
Hart added that he felt Aguero's run in front of goal was bound to end soon and said: "It's about time he scored for us! He'd be the first to say that, too. But it was always going to end and when it did, the floodgates opened.
"He's the same player whether he scores or doesn't score and he'll continue to make and score chances and if he has a run where he doesn't score, he won't let it affect him."