First Team News
1
Bony aiming to pile on Villa's misery
Wilfried Bony says City need to forget about Aston Villa's poor form when the teams meet on Sunday.
Villa are rooted to the foot of the table after a run of eight successive Premier League defeats while in contrast, the Blues have won seven of their last eight games, scoring 25 goals in the process.
Bony, who has scored four goals in the last six games, is keen City to go into the international break in the best possible shape, with a demanding winter schedule kicking on later this month.
On the trip to Villa Park, Bony said: "We are going there to win – we want to remain at the top of the table and we will work hard to stay there.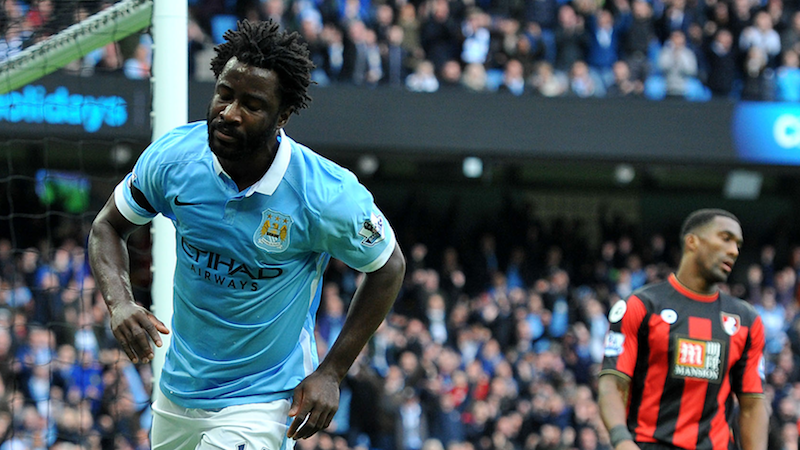 "We know they have a new manager and will be keen to impress and that it is not going to be easy, but I think it's important we don't think about them too much or their position in the table - we just need to concentrate on ourselves."
With Fabian Delph and Gael Clichy returning to the squad against Sevilla and David Silva, Sergio Aguero, Samir Nasri and Pablo Zabaleta all making good progress, Bony says the Blues could be back to full strength by the time Liverpool visit the Etihad in a fortnight.
Until then, Bony says it's vital the team keeps winning and the momentum continued.
He said: "A few of our injured players are coming back which is really good but we want everyone back, though it's not always possible to have every player fit – that is football.
"We have to do give our maximum with the players we do have and try to win this game so that when those who are missing at the moment come back, they come back into a team that has kept winning and still lead the table.
"We gave a great performance against Sevilla and we want to do the same again when we play Aston Villa – I think it will be a different sort of game, but one we need to come away with three points from."