First Team News
1
What can we expect from Jurgen Klopp's Liverpool?
Jurgen Klopp returns to the Etihad Stadium on Saturday - but this time as the manager of a Premier League side.
The last time the charismatic German visited the Etihad it was as head coach of Borussia Dortmund - a club with whom he rose to legendary status, guiding his side to two Bundesliga titles (including one domestic double) as well as a place in the Champions League final.
On that evening, only a wonder-show from Joe Hart helped the Blues to a rather fortuitous point - though Klopp's men won the reverse fixture 1-0 on their way to the final.
Klopp also oversaw a 3-1 win over City in August 2010 in a high-profile pre-season friendly, leaving him unbeaten in three matches against City.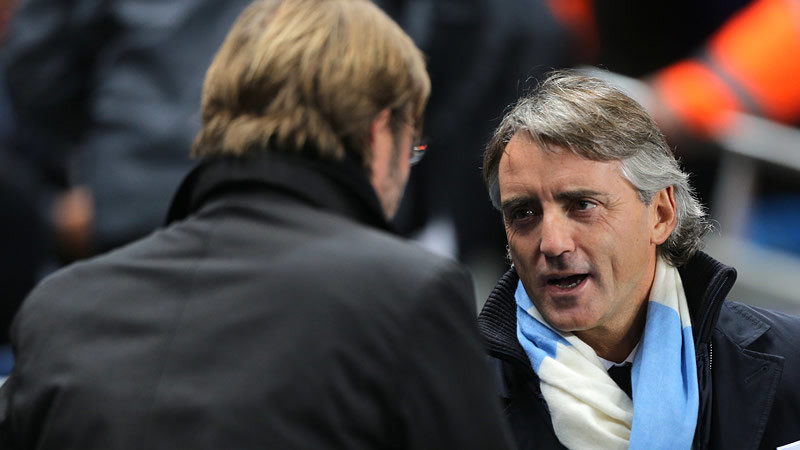 Now with Liverpool having taken over from Brendan Rodgers, Klopp's arrival has been greeted with open arms by fans, pundits and players alike with his tactics and playing style already having an effect.
Phillipe Coutinho has hailed the amount of freedom the Reds are allowed on the ball, whilst Divock Origi has welcomed the 'new ideas'. Journalists have noted the Merseysiders have bee more entertaining to watch of late, but the question is, what exactly is Klopp's master plan...?
Gegenpressing
Typically, Klopp employs a 4-2-3-1 formation but the key is the philosophy that the entire team work as a unit, harassing the opposition into losing possession or playing it backwards.
This is known as 'gegenpressing'.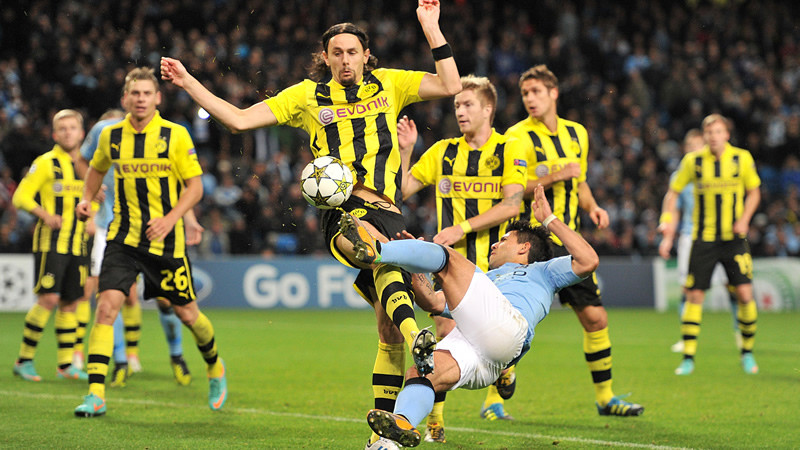 In simplistic terms, if you lose the ball, win it back as soon as possible. Though it seems pretty self-explanatory, the theory behind it is that the player who has won the ball from you has used energy and temporarily lost their positional sense whilst doing so.
Such physical effort for 90 minutes is, of course, tiring but Klopp is all about speed - the speed of winning possession and the speed of creating when his team has the ball. Full-backs are vital to this formation - in defence and in attack.
Dortmund's counter-attacking prowess under Klopp was well-documented. Though we know all about it from our meeting in 2012/13...
The Last Time
Pellegrini v Klopp
This will only be the second time pair have locked horns in their managerial careers.
During the 2012/13 Champions League campaign, Dortmund faced Malaga over two legs in what proved to be a controversial affair.
The German outfit needed two stoppage time goals to stay in the tournament - and managed to achieve that feat, although the second strike should have been disallowed for offside. Despite that, Klopp stated he felt his side had deserved to qualify.
Liverpool under Klopp
The German's arrival at Anfield has brought new optimism and a significant boost for the Reds who hadn't been firing on all cylinders.
With a different style of man-management, the players appear happier and those who analyse stats - particularly of heat maps and the like - have picked up that Liverpool have been making more ground on the pitch.
They are not the finished article yet, however and were beaten at home to Crystal Palace in their last outing suggesting there is still plenty of work ahead for the German boss.
Though as Klopp asserts, running isn't everything. The period of transition is still under way, but an away trip to the Premier League leaders will undoubtedly put all of Klopp's theories to the test in what could be a thrilling contest.
Watch the Liverpool game in style with our Vermillion hospitality package, from only £150 per person +VAT.