First Team News
1
Hart: Klopp's Dortmund battered us
It's no surprise that Joe Hart remembers Jurgen Klopp's last trip to the Etihad Stadium better than most.
City miraculously escaped with a point from their UEFA Champions League group stage match against Klopp's Borussia Dortmund in 2012/13, thanks mostly to one man – their goalkeeper.
Hart was inspired that night, denying Mario Goetze, Robert Lewandowski and Marco Reus on numerous occasions to get City's European campaign off and running.
Because of his memories of that night, as well as what he's gleaned from his international teammates on Liverpool's books, Joe is warning of a stiff examination of the home side's title prospects on Saturday night.
"Dortmund were a big surprise," Joe remembers.
"I remember them coming to our place in the Champions League and they battered us - they were like wasps in their yellow and black kit.
"I know that when he [Klopp] gets a team ticking then they're really, really hard to play against, it's difficult to say whether this will be our toughest match so far this season as they're all tough!
"It's difficult because my focus is on us, but it turns to Liverpool now and watching them play in their build up and how they're playing under the new manager it looks like they're buying into it.
"When I speak to my England colleagues they enjoyed their time under Brendan and now they're enjoying it under the new manager.
"They are a work in progress in terms of how he (Klopp) wants them to play but they look keen so it's all about how we play at our stadium."
Fortunately, for the most part, Joe has not been as busy as he was that night that night against Dortmund in games so far this season.
The City and England no.1 puts this down to defensive solidity and good relationships in what he describes as the strongest team he has played in.
"I've not had an overly busy season. - it's mainly been about communication and having a good relationship with the back four," he revealed.
"I think defensively we've been fantastic, a lot of people have played in our defence – probably only Gael has missed out because of injury.
"Everyone else has played their part and Gael will come in to play his part. We're in a good place. We know what we're doing and we work well together - long may it continue.
"Everyone knows our capabilities. We've proven it many times but three points are most important in order to stay top of the league. We have to try and build as big a gap between us and others as possible."
---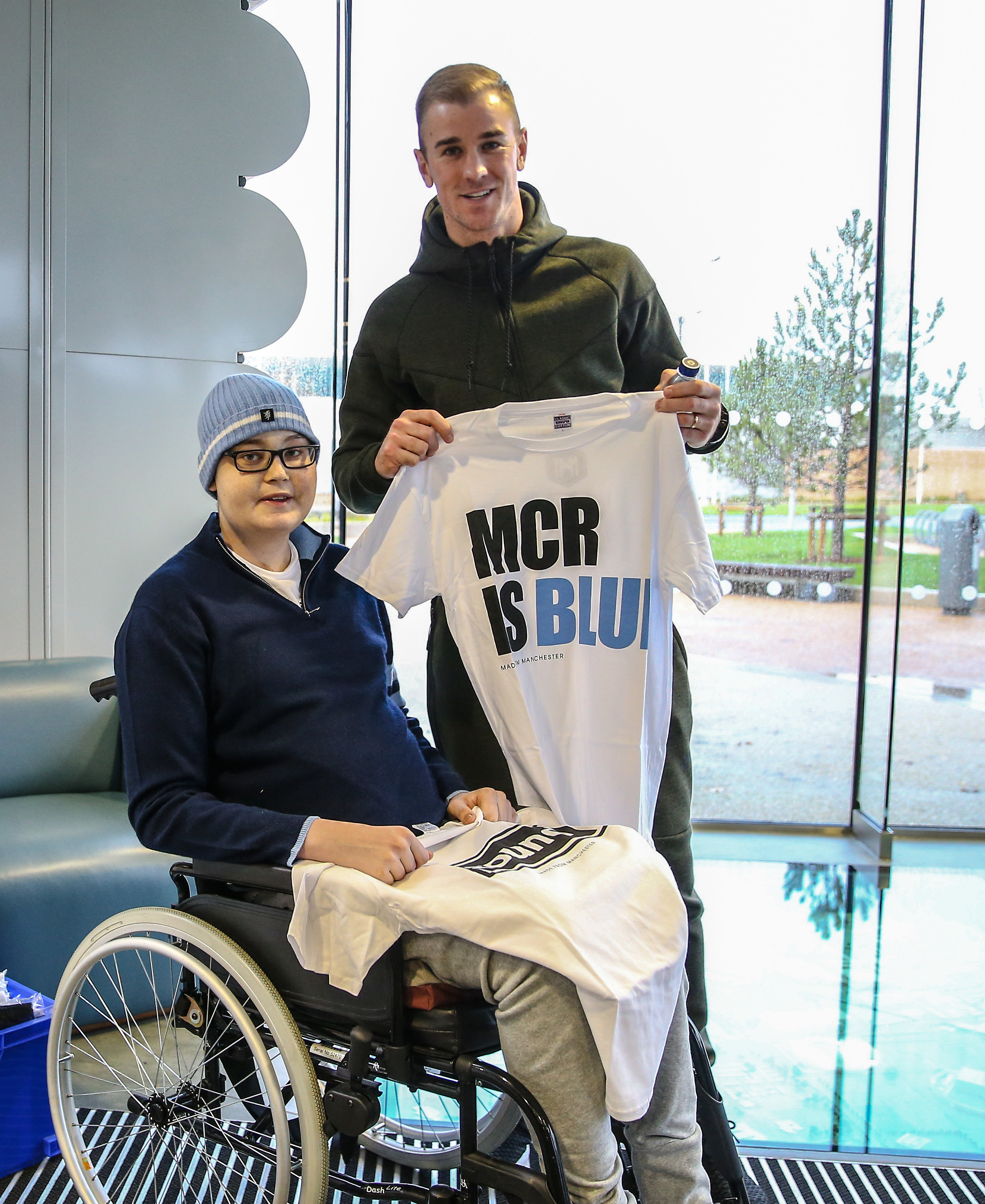 Joe Hart is a proud supporter of the Made in Manchester t-shirt range which is the brainchild of young Callum Ballantine who had to give up his Economics course at Nottingham University after being diagnosed with bone cancer.
All proceeds from sales of the range go to the Teenage Cancer Trust - you can buy yours at www.madefrommanchester.com with all profits helping support the Teenage Cancer Trust (www.teenagecancertrust.org).